Posted on December 16, 2021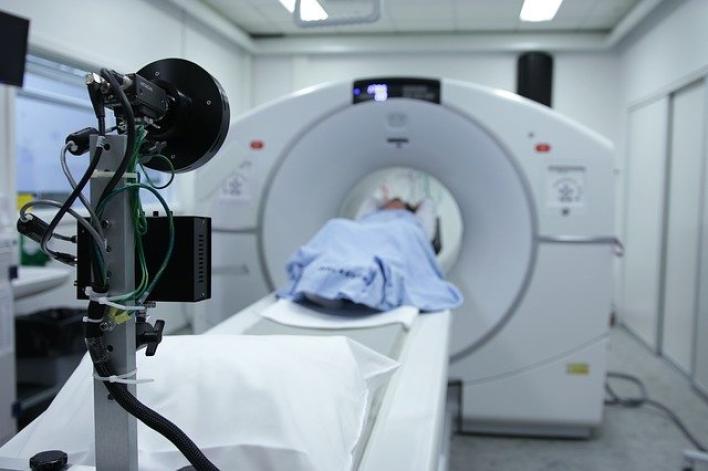 The Radiation Oncology (RO) Model is a new payment approach developed by the Center for Medicare and Medicaid Innovation (the "Innovation Center") that applies to providers and suppliers of radiation therapy (RT) services. The model will test whether making prospective episode payments for RT episodes of care preserves or improves the quality of care delivered to Medicare beneficiaries while reducing Medicare spending. Clinicians chosen to participate in the mandatory model will be required to annually report Quality measures. While implementation of the model has been delayed to January 1, 2023, providers should become familiar with its potential impact on their practices and learn how MDinteractive can assist them with their Quality data reporting.
Background
The "Innovation Center" was established as part of the Affordable Care Act (ACA) to test new health care payment and delivery models in the Medicare, Medicaid, and CHIP programs with the goal of lowering costs and improving health care quality. The RO Model is part of a broader initiative by the Innovation Center to transform Medicare reimbursement from a fee-for-service (FFS) to a value-based system with alternative payment models. This latest model focuses on RT services due to concerns that FFS payments create a financial incentive to increase the utilization of RT services and that payments vary significantly based upon whether RT services are provided in hospital outpatient departments (HOPD) or freestanding radiation therapy centers.   
The RO Model, which qualifies as an Advanced Alternative Payment Model (APM) and a Merit-based Incentive Payment System (MIPS) APM under the Quality Payment Program, will test whether prospective episode-based payments for radiation therapy services (versus FFS payments) for certain cancer types will lower costs while preserving or enhancing the quality of care for cancer patients who are receiving radiotherapy. Payments will be linked to quality using reporting and performance on quality measures, clinical data reporting, and patient experience. The model will be tested over a five-year period beginning on January 1, 2023.
RO Model Participation
The RO Model is mandatory for physician group practices (PGPs), freestanding RT centers, and hospital outpatient departments that operate in one or more of the randomly selected zip codes and furnish RT services for one or more of the included cancer types. The zip codes selected for the RO Model include roughly 30 percent of all eligible Medicare FFS RT episodes nationally. Clinicians can check the list of participating zip codes here to determine if they are an RO Model participant. 
RO Model participants fall into three different categories:
Professional Participant – PGPs, identified by a single Tax Identification Number (TIN), that deliver only the professional component of radiation therapy services at either a freestanding facility or HOPD.
Technical Participant – HOPDs or freestanding centers, identified by a CMS Certification Number (CCN) or TIN, which deliver only the technical component of radiation therapy services.
Dual Participant – A RO Participant, identified by a single TIN, that delivers both the professional and technical radiation therapy services through a freestanding radiation therapy center.
Practices with fewer than 20 episodes of care in the previous year may opt-out of the RO Model. CMS will notify practices in advance that qualify for the opt-out option. The model will not apply to providers in Maryland, Vermont, or the U.S. territories. It also excludes ambulatory surgical centers, critical access hospitals, hospitals participating in the Pennsylvania Rural Health Model (PARHM), the Community Transformation track of the CHART Model, and Prospective Payment System (PPS) exempt cancer hospitals.
Prospective Episode of Care Payments
Under the current Medicare FFS payment methodology, clinicians are paid for each individual RT service they perform, and that payment can vary based on where the patient received care. The RO Model replaces this approach with prospective bundled payments for a 90-day episode of care for 15 cancer types*. 
An episode of care includes all radiation therapy services and two prospective payments. The first half of the payment is made when treatment planning is initiated and the second payment is made when the patient completes treatment or on the 90th day. Payments will be site neutral meaning the same rates apply regardless of whether the services are provided in an HOPD or freestanding RT center. They will also be split into professional and technical components, with different adjustments for each.
Cancer Types*
Anal Cancer
Bladder Cancer
Bone Metastases
Brain Metastases
Breast Cancer
Cervical Cancer
CNS Tumors
Colorectal Cancer
Head and Neck Cancer
Lung Cancer
Lymphoma
Pancreatic Cancer
Prostate Cancer
Upper GI Cancer
Uterine Cancer
 
Quality Reporting Requirements 
Professional participants and dual participants will be required to report aggregate data on four quality measures. In addition to the four quality measures, RO participants will also participate in the CAHPS® Cancer Care Survey for Radiation Therapy with Shared Decision-Making module. CMS will administer the CAHPS® Cancer Care Radiation Therapy survey.
CMS selected the following quality measures to quantify the model's impact on the quality of RT care:
Quality measures will be reported annually at the TIN-NPI levels and will include all patients receiving RT services based on the measure specifications for the full calendar year. RO participants will submit aggregate quality measure data via the RO Secure Data Portal by March 31st for the preceding calendar year. 
The RO Model will not score measures for professional participants or dual participants that do not have at least 20 eligible cases.
How MDinteractive Can Help
It will be important for RO Model participants to accurately collect and submit quality data as CMS will apply a 2% quality withhold as part of the RO Model payment methodology. Participants will be able to earn back the withhold based on quality measure results. MDinteractive has extensive data aggregation and reporting experience and can offer health care organizations a data reporting solution to help them successfully collect and report their data under the new program.
 
MDinteractive Data Reporting Solution for RO Model Participants

Practice Support
Flexible Data Input
Data Aggregation Simplified
Performance Monitoring
We can help practices comply with the RO Model quality measure reporting requirements. This includes assessing their data platforms to determine the most efficient way to collect their data and support them throughout the process.
We can accept various types of quality data files and provide software "tools" that can be used to build quality reports.
Our registry can aggregate data from across multiple groups and collection types, combining multiple EHRs with other data sources.
Our software allows practices to plan, track and optimize quality data reporting and performance through an interactive dashboard. Performance can be monitored at the APM, TIN, and clinician level throughout the year so any necessary quality improvements can be made to maximize RO Model payments.
Getting Prepared
Radiation oncology practices should check the CMS list of participating zip codes to determine if they are required to participate in the new RO Model. The model's payment methodology will link RT payments to quality reporting requirements, so RO participants should begin assessing their data collection and reporting needs. MDinteractive can provide the support and resources radiation oncology practices need to successfully meet the RO Model quality reporting requirements.