To obtain PQRS feedback reports from Medicare (available sometime in early Fall 2017).  Note that previous year's report are available now.:
Download the following provider reports at the CMS Portal https://portal.cms.gov:

2016 Quality and Resource Use Report (QRUR)
Table 7. Individual Eligible Professional Performance on the 2016 PQRS Measures
PQRS Payment Adjustment Feedback Report
PQRS Payment Adjustment Measure Performance Detail Report

If you do not have an account, you will need to register by following these instructions. 
Providers receiving a PQRS payment adjustment can appeal the determination and request a PQRS informal review from CMS. 
To submit a request for a review, go to the PQRS Informal Review Request.
Please save a screenshot of your PQRS Informal Review Request before submitting it. You will be provided with an informal review number after you submit each request, please keep track of that number in case you ever need to check on the status. 
Please note that you may also need to do Value Modifier Informal Request if your group received a VM payment adjustment besides the PQRS payment adjustment(s).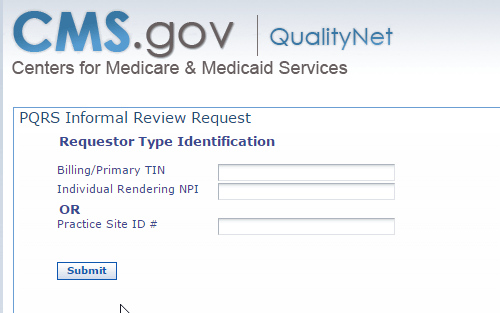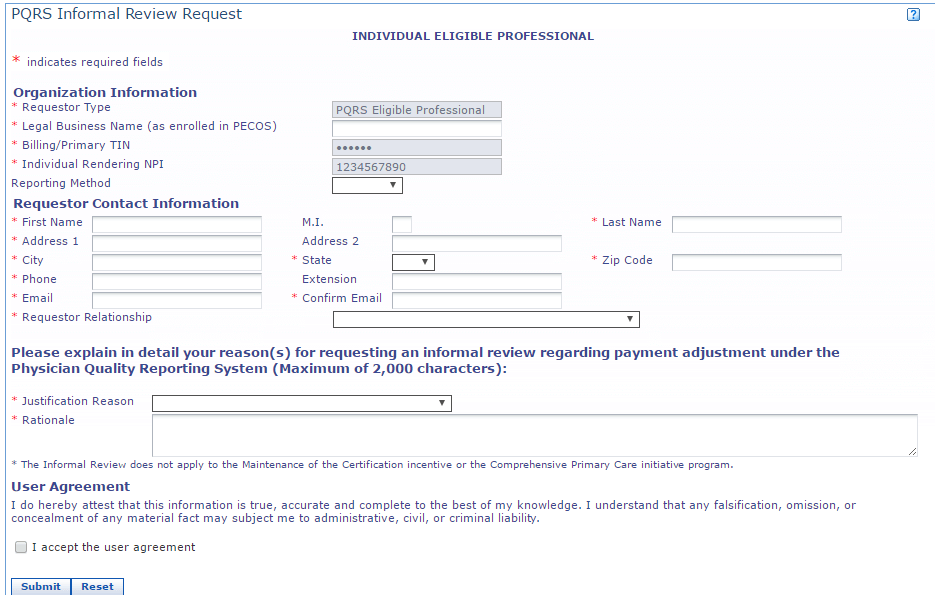 If your TIN is subject to the VM in 2018 and you disagree with the VM calculation, then you can submit a request for an VM Informal Review through the CMS Enterprise Portal at https://portal.cms.gov. The same account User ID and Password can be used to access the QRURs and submit an informal review request.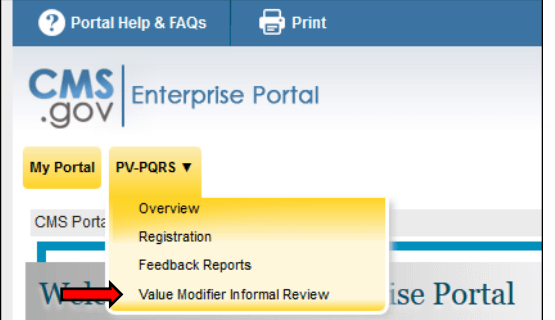 Additional Resources: