Posted on June 25, 2019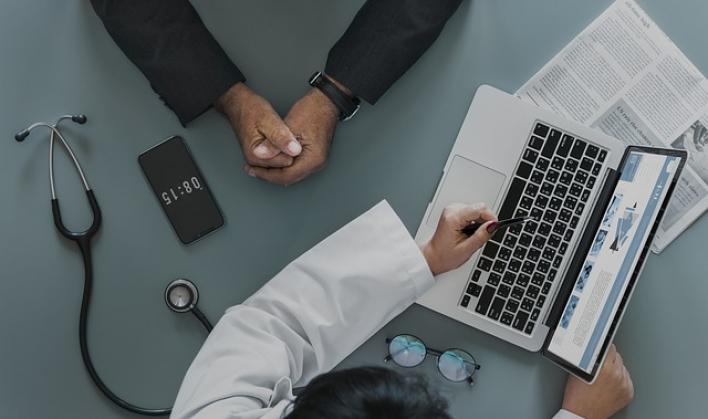 CMS has revamped the MIPS Promoting Interoperability (PI) category for the 2019 performance year, focusing more on interoperability and patient access to their health information. Beginning this year, 2015 Edition Certified Electronic Health Record Technology (CEHRT) is required to attest to the PI category. Additionally, the PI measures have been modified and MIPS eligible clinicians and groups will be scored solely on their performance on the measures. Making sense of all of the requirements can be challenging, so in this blog we will examine the major changes and how they could impact MIPS scores.
2015 Edition CEHRT Required
The PI category is still worth 25% of your total MIPS score and requires a minimum of any continuous 90-day reporting period during the calendar year. However, MIPS eligible clinicians and groups must now have a 2015 Edition EHR to attest to PI (formerly known as Stage 3 under Meaningful Use). A 2015 Edition EHR must be in place by the first day of the PI performance period, and the product must receive its certification by the last day of the PI performance period. This means your PI performance period could be October 3, 2019 through December 31, 2019.
Not sure if your EHR vendor is 2015 certified? You can search for your EHR product(s) on the Certified Health IT Product List (CHPL) website here.
Important: The last day your 2015 Edition EHR must be in place is October 3, 2019. If you are still using 2014 Edition CEHRT, you should contact your EHR vendor as soon as possible to find out if and when they will receive 2015 Edition certification. There are many changes between the 2014 Edition and 2015 Edition CEHRT, so it's important to discuss the new functionality, workflows and training with your EHR vendor to minimize any disruption to your practice.
Fewer PI Objectives and Measures
CMS has adopted a smaller set of PI objectives and measures for 2019. Measures are no longer classified as base, performance and bonus score measures. Instead, there is a single set of objectives and measures (including new and existing PI measures) that will be scored based on a clinician's or group's performance. All measures are required from each of the 4 objectives (except for the bonus measures), unless an exclusion is claimed.
2019 PI Objectives and Measures

Objectives
Measures
Reporting Requirement
Maximum Points
Exclusion
e-Prescribing

e-Prescribing

Numerator/ Denominator

10 points

Writes fewer than 100 e-prescriptions during reporting period

Optional Bonus: Query of Prescription Drug Monitoring Program

Numerator/ Denominator

5 bonus points

N/A

Optional Bonus:  Verify Opioid Treatment Agreement

Numerator/ Denominator

5 bonus points

N/A

Health Information Exchange

Support Electronic Referral Loops by Sending Health Information

Numerator/ Denominator

20 points

Transfers or refers patients fewer than 100 times

Support Electronic Referral Loops by Receiving and Incorporating Health Information

Numerator/ Denominator

20 points

-Unable to implement in 2019

-Receives fewer than 100 transitions or referrals, or has fewer than 100 encounters with patients never before encountered during reporting period

Provider to Patient Exchange

Provide Patients Electronic Access to their Health Information

Numerator/ Denominator

40 points

No exclusion

Public Health and Clinical Data Exchange

-Electonic Case Reporting

Yes/No

10 points

Each measure has its own exclusion, but is generally based on treatment, jurisdiction and/or readiness
More details about what's required for each of the PI measures can be found here.
CMS has eliminated bonus points for reporting Improvement Activities via an EHR and reporting to more than 2 public health agencies or clinical data registries. Remember, if you are reporting MIPS to a Qualified Registry, it does not count towards the Public Health and Clinical Data Exchange objective. Click here for more information on how to engage with MDinteractive's Clinical Data Registry to ensure you earn PI points for this measure. 
Important: A Security Risk Analysis is not a scored measure this year, but is still required to achieve any points in this category. Clinicians must also submit a "yes" to:
The Prevention of Information Blocking Attestation
The ONC Direct Review Attestation
New Scoring
The PI performance category is still worth 25% of your total MIPS score. The total number of potential PI points has been reduced from 165 points in 2018 to 110 points in 2019, but the score is still capped at 100 maximum points. Each PI measure is now scored based on your performance on the measure (e.g., the numerator/denominator submitted or answering "yes," if applicable), and all of the points will be added together to calculate your total PI performance category score.
While most of the measures have an exclusion available, a significant change is that when an exclusion is claimed, the points for the measure will be redistributed to another measure or measures. The point distribution has been determined for all of the exclusions except for the "Support Electronic Referral Loops by Sending Health Information" measure which CMS is expected to release during rulemaking sometime this year. More information on how the points are redistributed for the exclusions can be found on our website here.
Let's take a look at how the scoring for individual measures and the total PI score will be calculated:
Performance Score Illustration:
A numerator/denominator of 170/200 for the Provider to Patient Exchange measure (worth up to 40 points) would have a performance rate of 85%. The points for this measure would be calculated as follows:
.85 (performance rate) x 40 (total possible measure points) = 34 points (added to your total PI score)
PI Score Illustration:
If all of the PI measures combined earned 75 points for a clinician, the total PI score would be 18.75 points:
(75 (PI points) x .25 (PI category weight)) x 100 = 18.75 PI points
Important: Since scoring is based on your performance for each measure, earning the full 25 points for PI in your final MIPS score could be more difficult in 2019. And, if you do not report a required measure, or claim an exclusion for a required measure, you will receive a total score of 0 for the PI performance category. It is important to pay close attention to your performance on the measures and make improvements where necessary to maximize your PI score and Medicare payment adjustments.
PI Reweighting and Exemptions
Under certain circumstances, CMS will continue to reweight the PI category to 0% and the 25% would be added to the Quality score.
Automatic Reweighting
The following list of clinicians would have PI automatically reweighted and would not have to submit a PI Hardship Exception Application:
Ambulatory Surgical Center (ASC)-based

Hospital-based

Non-patient facing

Physician assistants

Nurse practitioners

Clinical nurse specialists

Certified registered nurse anesthetists

*Physical therapists

*Occupational therapists

*Qualified speech-language pathologists

*Qualified audiologists

*Clinical psychologists

*Registered dietitian or nutrition professionals*
*Added in 2019
Remember, if you're submitting as part of a practice, the whole practice must qualify for some sort of hardship exception for the group to be reweighted.
Hardship Exceptions
If you don't qualify for PI to be automatically reweighted, you can apply to CMS to obtain an exemption from the PI category due to a "significant hardship". The hardship exception application can be found here. The deadline to submit applications to CMS is December 31, 2019. Applications must be based on one of the following reasons:
MIPS eligible clinician in a small practice (15 or less providers in the TIN)
Insufficient Internet connectivity
Extreme and uncontrollable circumstances:

Disaster
Practice or hospital closure
Severe financial distress resulting in bankruptcy or debt restructuring
Vendor issues (such as a change in vendors during the performance period or errors with your CEHRT that your vendor is unable to address)

Lack of control over the availability of CEHRT
Important: CMS has indicated that simply lacking CEHRT is not sufficient to qualify for reweighting.
Next Steps
The MIPS PI performance category has evolved in 2019, so it's important to stay informed of the changes. If you plan to attest to PI this year, the first step is to ensure you have 2015 Edition CEHRT. Next, you will want to take a close look at the new PI measures and understand how you are performing in each area since it will impact your score. We understand this issue is complex, so our MIPS specialists can help if you have questions about the requirements or how you can maximize your MIPS points in this category.
MACRA MIPS Promoting Interoperability PI Scoring 2015 Edition CEHRT