Posted on May 18, 2020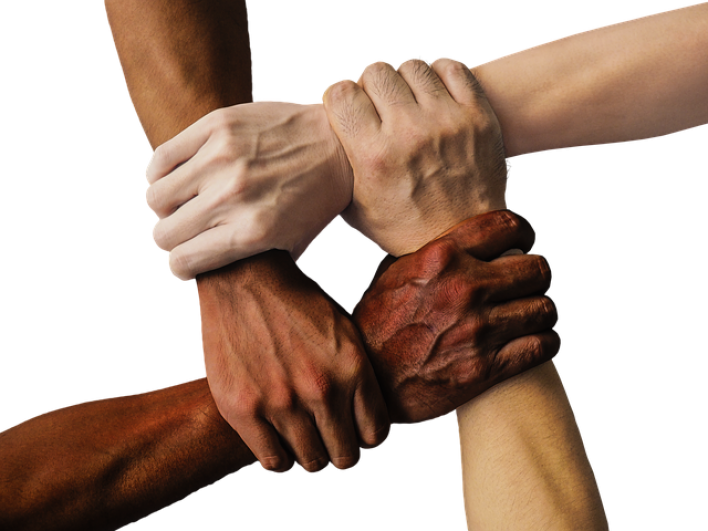 During these unprecedented times, you can rely on MDinteractive to stay on top of any MIPS reporting changes and continue to communicate important updates. As you begin to think about your MIPS reporting for 2020, some measures you reported in the past may no longer be available to report this year or may have had significant revisions. In this article we have outlined some key points to consider as you select measures to report, including a list of removed measures, so you can make your reporting plans with confidence.
What's New?
When reporting a Quality measure, CMS will now require that at least 70% of eligible cases are reported for the entire year (this still includes both Medicare and non-Medicare patients). Measures that don't meet this data completeness standard will receive 0 points if the reporting clinician is part of a large practice with 16 or more in the Tax Identification Number (TIN). Clinicians in small practices (15 or fewer in the TIN) will still receive 3 points if they report less than 70% of their eligible cases for a measure.
There are over 200 Quality measures available to report this year. CMS added only 3 new Quality measures and 7 new Specialty Measure sets for 2020:
2020 New Specialty Measure Sets
Audiology Specialty Set
Chiropractic Medicine Specialty Set
Clinical Social Work Specialty Set*
Endocrinology Specialty Set
Nutrition/Dietitian Specialty Set
Pulmonology Specialty Set
Speech Language Pathology Specialty Set
*Note: Clinical Social Workers are not required to report MIPS in 2020, but may do so voluntarily.
CMS made substantive changes to 83 existing Quality measures, so we suggest carefully reviewing the 2020 CMS documentation for each measure you plan to report to ensure you understand the most current measure requirements. A summary of the changes can be found here. There are also more "topped out" measures in 2020 that have been capped at 7 points. You can view how many points can be earned for each measure on our Quality Benchmark page.
What's Been Removed?
CMS removed a total of 42 Quality measures that can no longer be reported in 2020. According to CMS, the measures were removed because they no longer add value to the MIPS program, including those measures that did not receive benchmarks for two or more years. We recommend taking a close look at this list to ensure you are not collecting data for an inactive measure:
Quality Measures Removed in 2020
#046: Medication Reconciliation Post-Discharge
#051: Chronic Obstructive Pulmonary Disease (COPD): Spirometry Evaluation
#068: Hematology: Myelodysplastic Syndrome (MDS): Documentation of Iron Stores in Patients Receiving Erythropoietin Therapy
#091: Acute Otitis Externa (AOE): Topical Therapy
#109: Osteoarthritis (OA): Function and Pain Assessment
#131: Pain Assessment and Follow-Up
#160: HIV/AIDS: Pneumocystis Jiroveci Pneumonia (PCP) Prophylaxis
#165: Coronary Artery Bypass Graft (CABG): Deep Sternal Wound Infection Rate
#166: Coronary Artery Bypass Graft (CABG): Stroke
#179: Rheumatoid Arthritis (RA): Assessment and Classification of Disease Prognosis
#192: Cataracts: Complications within 30 Days Following Cataract Surgery Requiring Additional Surgical Procedures
#223: Functional Deficit: Change in Risk-Adjusted Functional Status for Patients with Neck, Cranium, Mandible, Thoracic Spine, Ribs, or Other General Orthopedic Impairments
#255: Rh Immunoglobulin (Rhogam) for Rh-Negative Pregnant Women at Risk of Fetal Blood Exposure
#262: Image Confirmation of Successful Excision of Image-Localized Breast Lesion
#271: Inflammatory Bowel Disease (IBD): Preventive Care: Corticosteroid Related Iatrogenic Injury
#325: Adult Major Depressive Disorder (MDD): Coordination of Care of Patients with Specific Comorbid Conditions
#328: Pediatric Kidney Disease: ESRD Patients Receiving Dialysis: Hemoglobin Level < 10g/dL
#329: Adult Kidney Disease: Catheter Use at Initiation of Hemodialysis
#330: Adult Kidney Disease: Catheter Use for Greater Than or Equal to 90 Days
#343: Screening Colonoscopy Adenoma Detection Rate
#345: Rate of Asymptomatic Patients Undergoing Carotid Artery Stenting (CAS) Who Are Stroke Free or Discharged Alive
#346: Rate of Asymptomatic Patients Undergoing Carotid Endarterectomy (CEA) Who Are Stroke Free or Discharged Alive
#347: Rate of Endovascular Aneurysm Repair (EVAR) of Small or Moderate Non-Ruptured Infrarenal Abdominal Aortic Aneurysms (AAA) Who Are Discharged Alive
#352: Total Knee Replacement: Preoperative Antibiotic Infusion with Proximal Tourniquet
#353: Total Knee Replacement: Identification of Implanted Prosthesis in Operative Report
#361: Optimizing Patient Exposure to Ionizing Radiation: Reporting to a Radiation Dose Index Registry
#362: Optimizing Patient Exposure to Ionizing Radiation: Computed Tomography (CT) Images Available for Patient Follow-up and Comparison Purposes
#371: Depression Utilization of the PHQ-9 Tool
#372: Maternal Depression Screening
#388: Cataract Surgery with Intra-Operative Complications (Unplanned Rupture of Posterior Capsule Requiring Unplanned Vitrectomy)
#403: Adult Kidney Disease: Referral to Hospice
#407: Appropriate Treatment of MSSA Bacteremia
#411: Depression Remission at Six Months
#417: Rate of Open Repair of Small or Moderate Abdominal Aortic Aneurysms (AAA) Where Patients Are Discharged Alive
#428: Pelvic Organ Prolapse: Preoperative Assessment of Occult Stress Urinary Incontinence
#442: Persistence of Beta-Blocker Treatment After a Heart Attack
#446: Operative Mortality Stratified by the Five STS-EACTS Mortality Categories
#449: HER2 Negative or Undocumented Breast Cancer Patients Spared Treatment with HER2-Targeted Therapies
#454: Proportion of Patients who Died from Cancer with more than One Emergency Department Visit in the Last 30 Days of Life
#456: Proportion Not Admitted To Hospice
#467: Developmental Screening in the First Three Years of Life
#474: Zoster (Shingles) Vaccination
MIPS Hints For Success
Not sure how to begin your Quality reporting?  Here are some helpful hints to consider as you select measures to report in 2020:
Review the CMS "denominator" (eligible population) for each Quality measure.
The CMS documentation for each measure includes "denominator" criteria which defines the population being measured. The denominator can include CPT/HCPCS billing codes, diagnosis codes and other demographic information such as gender and/or age. Understanding a measure's denominator is important for a few reasons:
CMS wants you to report only measures for which you have eligible patients. A patient is eligible for a measure if the claim associated with his or her visit matches the denominator section of the documentation. If you don't bill with any of the codes listed in the denominator, you would not have any eligible patients for that measure.
CMS requires that at least 70% of eligible patients are reported for each measure, so you need to know how many of your patients meet the criteria of the measures you plan to report. Reviewing the denominator criteria will allow you to figure out how many eligible cases you had for the entire year. For example, if you have 100 eligible patients for a measure in 2020, you must report at least 70 of them. Running reports off of your billing software or EHR can help you identify how many eligible patients you have for each of the measures you are reporting.
Each measure you report should be reviewed independently since the number of eligible patients may vary from measure to measure. Let's look at an example of a dermatologist who is reporting measures #137: Melanoma: Continuity of Care – Recall System, Measure #226: Preventive Care and Screening: Tobacco Use: Screening and Cessation Intervention and Measure #317: Preventive Care and Screening: Screening for High Blood Pressure and Follow-Up Documented
Determine how often the measure must be reported during the performance period.
The CMS documentation for each measure includes "instructions" which will explain how often the measure must be reported.  The reporting frequency varies from measure to measure. Some measures are only reported once per reporting period, while others must be reported at each eligible visit. A few examples are listed below: 
Beware of "topped out" measures.
CMS has increased the number of "topped out" measures in 2020, so more measures are capped at 7 points (versus 10 points). A "topped out" measure is one where the national median performance rate is so high that there is no meaningful difference in performance between clinicians. There are 61 topped out measures in 2020, so if you are reporting 1 or more of these measures it will be more difficult to achieve the maximum number of points under the Quality category. A full list of "topped out" measures can be found here.
More Help
When it comes to MIPS reporting, MDinteractive strives to keep you up-to-date on important changes so you can make informed decisions about your MIPS reporting plans. Before starting your 2020 reporting, you should make sure your Quality measures are still available and pay close attention to any changes CMS made to the measure criteria. We have provided some tips to help you get started, but our MIPS specialists are available to provide additional support when you need it

.
MIPS 2020 Quality Measures MIPS 2020 Removed Measures MIPS 2020 New Quality Measures MIPS Quality Reporting Topped Out Measures