Posted on August 30, 2018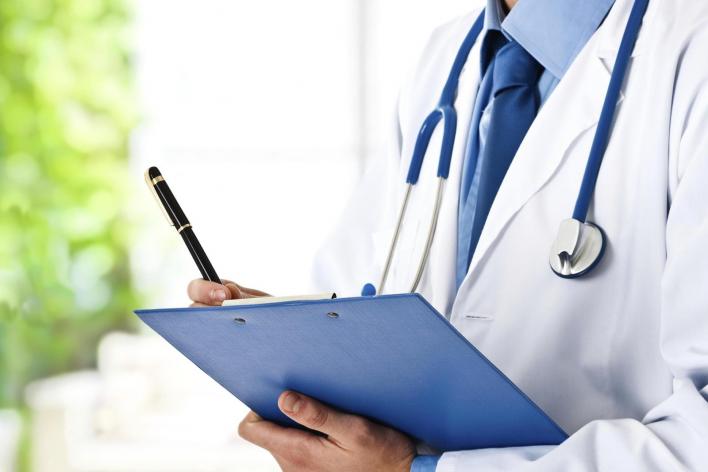 Checking Your MIPS Participation Status
You can determine your MIPS eligibility for the 2018 performance year by entering your individual National Provider Identifier (NPI) into the CMS QPP Participation Status tool. For clinicians with multiple Tax Identification Numbers (TINs), the tool determines whether or not you must participate under each practice. The tool also indicates a clinician's participation in a Qualifying APM and if the provider has a special status designation (e.g., hospital-based, patient-facing and small practice).
You can check your participation status on the CMS website by clicking here.
Clinicians are encouraged to check their participation status again at the end of 2018 if any changes are made that could change their eligibility status.
Voluntary Reporting
If you are not required to report MIPS in 2018, you have the option to voluntarily submit data to CMS. Some clinicians may still want to participate on a voluntary basis to gain MIPS reporting experience should they be required to report in future years when the payment adjustments are higher. Additionally, if you are exempt as an individual due to the low-volume threshold, you may be included if your practice reports as a group. This could be financially advantageous for you if the practice reports as a group and earns a positive payment adjustment based on the group's final MIPS score.
How Does CMS Determine Your Eligibility?
CMS reviews your eligibility for 2018 at 2 different times during the performance year. The first review was completed in December 2017 (based on Medicare Part B claims reviewed from 9/1/16 to 8/31/17), while the second review will be completed in late 2018 (based on Medicare claims reviewed from 9/1/17 to 8/31/18). CMS reviews both Medicare Part B claims data and PECOS data for eligibility determinations.
Important Note: If you joined a new practice and submitted claims to Medicare with a new TIN after 9/1/17, you should check the CMS Participation Status website again to see if you are eligible to report for this new practice/TIN.
MIPS Eligible Clinicians
There are several "types" of providers that are considered "MIPS eligible clinicians" and are included in the program if they bill Medicare Part B claims:
Physicians (including doctors of medicine, doctors of osteopathy [including osteopathic practitioners], doctors of dental surgery, doctors of dental medicine, doctors of podiatric medicine, doctors of optometry, and doctors of chiropractic)
Physician assistants
Nurse practitioners
Clinical nurse specialists
Certified registered nurse anesthetists
Some clinician "types" are excluded from reporting in 2018:
Physical or occupational therapists
Speech-language pathologists
Audiologists
Nurse midwives
Clinical social workers
Clinical psychologists
Dieticians/nutritional professionals.
*CMS has issued a Proposed Rule to expand the definition of MIPS eligible clinicians in 2019 to include physical therapists, occupational therapists, clinical social workers and clinical psychologists. A final rule will be released later this fall, so check MDinteractive's website for future updates.
MIPS Exemptions
If you are a clinician type included in MIPS, you may not have to report if you meet one of the other MIPS reporting exemptions. In this case, you do not have to submit data to avoid the automatic 5% penalty.
For 2018, CMS is excluding the following categories of clinicians from the MIPS reporting requirements:
Clinicians who enroll in Medicare for the first time in 2018
Clinicians who participate in an Advanced APM and are either a Qualifying APM Participant (QP) or a Partial QP
Clinicians who are not in a MIPS eligible specialty (e.g., PT, OT, social worker, etc.)
Clinicians who meet the low volume threshold:

Clinicians who bill Medicare for $90,000 or less (up from $30,000 or less in 2017) OR
Clinicians who have provided care for 200 Medicare patients or less (up from 100 in 2017)
Beginning Your MIPS Reporting
It's a good idea to check your MIPS Participation Status before you begin reporting any data. While there are no changes in the "types" of clinicians required to report MIPS in 2018, the low-volume threshold was revised to include clinicians who bill more than $90,000 annually in Medicare Part B allowed charges and provide care to more than 200 Medicare beneficiaries.
Remember… even if you are not required to report MIPS this year, you may still want to participate and voluntarily submit data. MDinteractive offers a variety of resources and tools to get you started, and our MIPS specialists are standing by to answer any questions.
MIPS MACRA MIPS Eligible Clinicians Participation Status MIPS Exemptions