Posted on January 2, 2020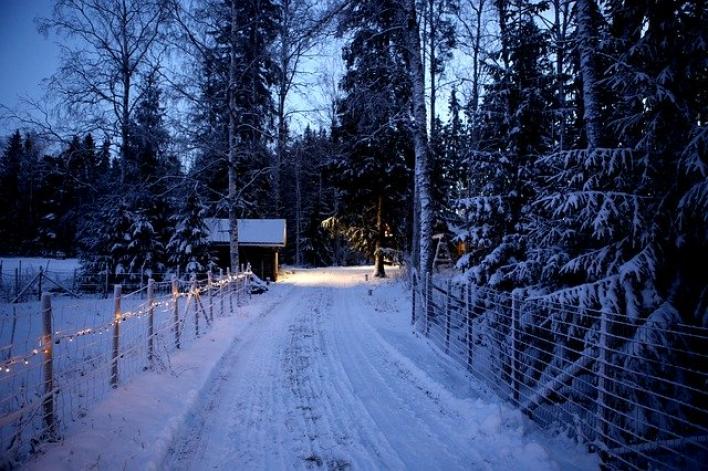 'Tis the season for MIPS! We know this can be a stressful time of year, but using a CMS approved Qualified Registry such as MDinteractive can simplify your MIPS reporting and help you cross it off your to-do list. Not only can registries help you stay on top of the changing rules each year, but they can also provide useful tools to simplify the reporting process so you reach your MIPS goals. In this article we have listed some of the top reasons to consider using a registry like MDinteractive and the ways in which we can make your MIPS reporting less stressful.
Benefits of Using a CMS Qualified Registry Such as MDinteractive
One-Stop MIPS Shopping. MDinteractive provides a one-stop solution for submitting all of your MIPS data: Quality, Promoting Interoperability and Improvement Activities. This streamlined approach makes it easier to track all of your data and estimated MIPS scores in one place so you can stay focused on reaching your reporting goals. And while you do not submit any data for the Cost category, we can help you access your prior Cost scores and analyze your Cost data.
Quality Measures for Every Specialty. There are 232 Quality measures available through a registry like MDinteractive versus fewer measures available when reporting via other submission methods (for example, just 50 measures can be reported through an EHR in 2019). This makes it easier to find measures that are clinically relevant to your practice and specialty. We offer several ways to search for measures that are right for you:

Search the full list of Quality measures
View measures relevant to your specialty
Find customized suggestions in your MDinteractive account based on prior Medicare billing data

Reliable MIPS Reporting. MDinteractive has over 20 years of quality reporting experience with healthcare clinicians of all sizes and in all practice settings in every state. Our customers include large academic medical centers, hospitals, billing companies, multi-specialty clinician groups, small groups and solo practitioners. Whether your goal is to just avoid the penalty or to maximize your Medicare reimbursement, we have got you covered.
Live MIPS Specialists at Your Fingertips. At MDinteractive, our knowledgeable team will guide you through the MIPS reporting process from beginning to end. Whether you need help understanding the basics, or are looking for advice on measure selection and ways to improve your MIPS scores, we can help. You can connect with us throughout the year via live chat (www.mdinteractive.com), by phone (1-800-634-4731) or by email (support@mdinteractive.com). Our MIPS specialists, who are all up-to-date on the latest MIPS requirements, are ready to answer your questions and put you on the road to MIPS success.
User-Friendly Software. MIPS reporting with MDinteractive gives you access to software to help you plan, track and optimize your MIPS reporting and performance. Having access to actionable data ensures you can keep track of your MIPS progress and make quality improvements within your practice along the way. At MDinteractive, we provide powerful tools within your MDinteractive account that allow you to:

Check your MIPS eligibility
Find MIPS suggestions based on your unique claims submission
Monitor your progress through real-time performance reports
View estimated MIPS points and corresponding incentives based on your performance and national benchmarking
Review your results before submission to CMS

Estimated MIPS Payment Adjustments. MDinteractive will help you understand the financial implications of your MIPS reporting. Need help calculating your penalty if you don't report MIPS? Or do you want to know how much your possible bonus payment could be based on your MIPS score? We do the math for you so there are no surprises.
Flexible Data Collection Options. MDinteractive offers several solutions to make gathering your data and submitting it to our registry as simple as possible. You have flexibility to choose an option that best fits your needs and unique circumstances:

Manual Data Entry - Our easy-to-use software allows you to create patient records directly in your MDinteractive account.
MDinteractive Templates - You can download a template for the measures you want to report so you can track your patient data on a spreadsheet.
EHR Files - If your EHR is programmed to calculate performance on Quality measures, there are several forms of EHR generated files that we can accept, such as QRDA and excel.
Billing Files - We can accept files that you generate from your billing software as long as they have the necessary codes.
Customized Files - Upload your unique data collection file. If it has the data elements we need to calculate your performance rate, we can often work with what you have available.

We File MIPS For You. Once your data is complete, you will have time to review the results before we submit your data to CMS. At MDinteractive, we will review your data to make sure everything is in order and submit it directly to CMS on time.
Choosing a Registry
MIPS is complicated. Qualified Registries can simplify it. MDinteractive can provide valuable tools to help you develop a reporting strategy, monitor your MIPS performance and scores, and fulfill the changing MIPS requirements from year-to-year. Let MDinteractive take the stress out of your MIPS reporting...contact one of our MIPS specialists today to get started!