Patient sample criteria for the Cataracts Measures Group are patients aged 18 years and older that have a specific procedure for cataract surgery performed:
---
One of the following procedure codes indicating cataract surgery:
66840, 66850, 66852, 66920, 66930, 66940, 66983, 66984
WITHOUT
Modifier 55 (postoperative management only) OR Modifier 56 (preoperative management only) 
Report only procedures performed through September 30, 2016. 
Measures #191 and #192 need only be reported when the patient also has a diagnosis of uncomplicated cataract. Refer to the measure specification on the following pages for specific codes indicating a diagnosis of uncomplicated cataract for each of these two measures.
For Measure #388 do not include cases with preoperative posterior capsule rupture
PQRS Group Measures:
#130 Documentation of Current Medications in the Medical Record
#191 Cataracts: 20/40 or Better Visual Acuity within 90 Days Following Cataract Surgery
#192 Cataracts: Complications within 30 Days Following Cataract Surgery Requiring Additional Surgical Procedures
#226 Preventive Care and Screening: Tobacco Use: Screening and Cessation Intervention
#303 Cataracts: Improvement in Patient's Visual Function within 90 Days Following Cataract Surgery (based on completing a pre-operative and post-operative visual function survey like the VF-14 Questionnaire)
#304 Cataracts: Patient Satisfaction within 90 Days Following Cataract Surgery (based on completion of the Consumer Assessment of Healthcare Providers and Systems Surgical Care Survey). Download CAHPS Surgical Care Survey: (pdf) (zip)
#388 Cataract Surgery with Intra-Operative Complications (Unplanned Rupture of Posterior Capsule Requiring Unplanned Vitrectomy)
#389 Cataract Surgery: Difference Between Planned and Final Refraction
---
The patients surveys can be sent to a third party or sent to MDinteractive to be reviewed.
There are 2 ways to send MDinteractive the surveys:
1. Scan the surveys and upload them to the File Storage module (after you login to your account, on the dropdown menu under Home). You click on Browse to choose file and then click Upload File.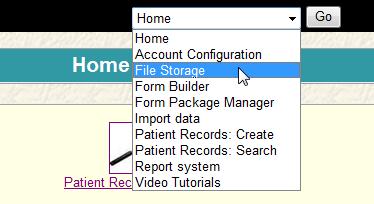 2. Fax the surveys to 866-251-4069.
Please email MDinteractive after uploading/faxing the surveys and we will review them.
 
Download PQRS Cataracts Measures Group Form:


Measure Group Description 

 (from CMS)
Measure Group Flow 

 (from CMS)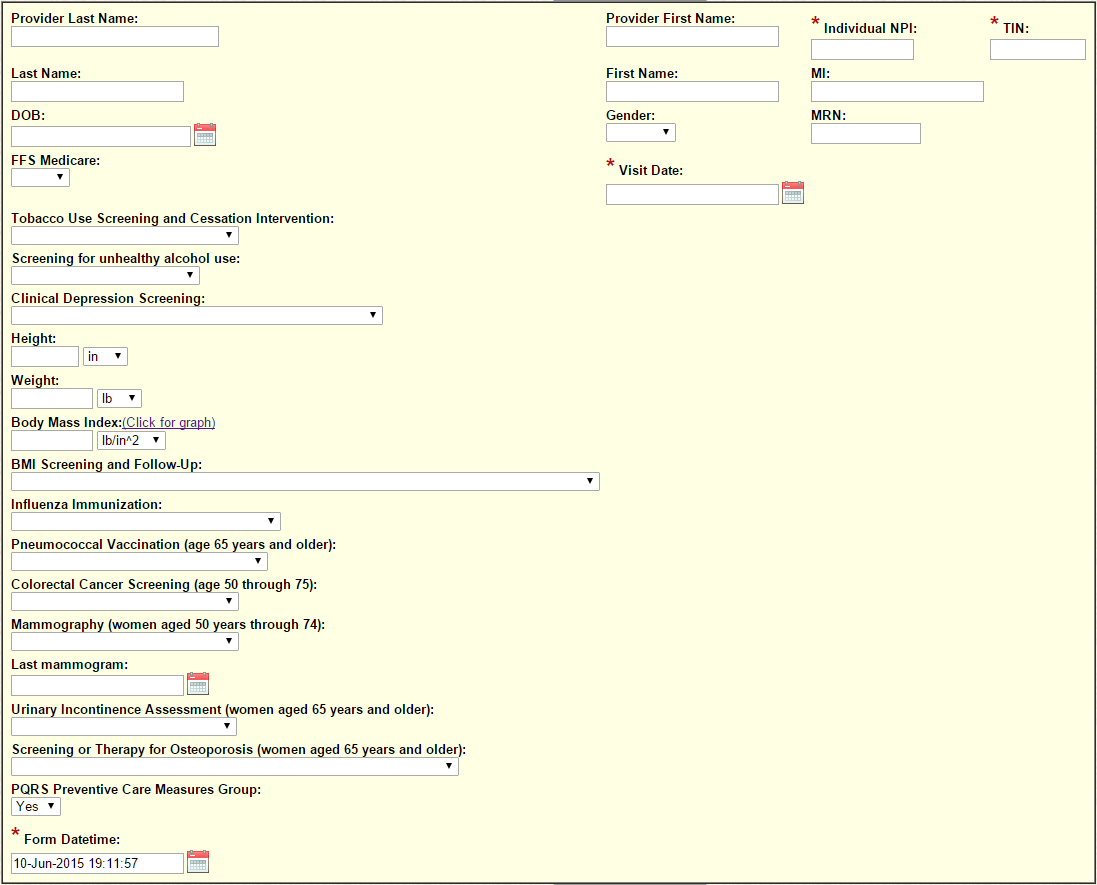 Register now with MDinteractive, report on all applicable measures described above for a minimum of 20 unique patients (11 of which must be Part B Fee-For-Service patients) and avoid the 4% penalty.
An answer of "Not Done" on all patients on one measure will result in a performance rate of 0% and the provider will get a PQRS penalty.
Each provider needs to sign a PQRS consent at http://mdinteractive.com/webpen