Posted on May 13, 2022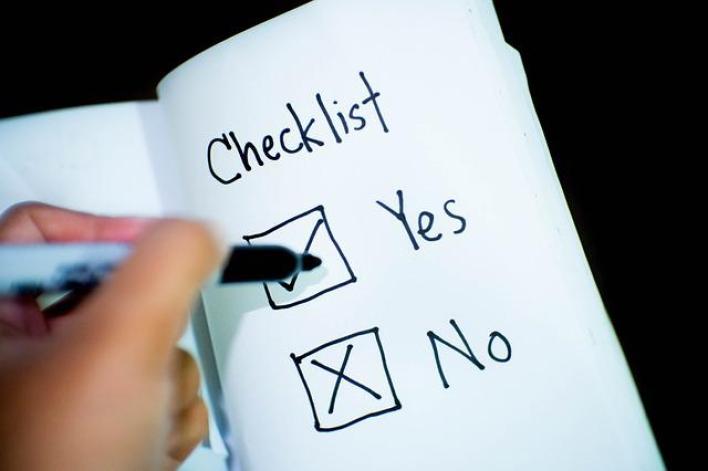 The 2022 MIPS reporting period is in full swing. This year it's more important than ever to start planning and reporting early due to significant changes that could impact MIPS scores and associated payment adjustments. Postponing reporting to later in the year could be a costly mistake. This 2022 MIPS Reporting Checklist will help clinicians get started now so they can prepare for a successful reporting year. 
MIPS is Getting Harder
The 2022 performance year marks the sixth year of the Quality Payment Program (QPP). MIPS is one track of the QPP. CMS adopted numerous changes to MIPS this year that could make it more difficult to avoid a MIPS penalty or earn incentive payments. 
The financial risk of not reporting MIPS has not changed - MIPS-eligible clinicians who don't report will be hit with a -9% penalty against their Medicare Part B payments for covered professional services. Clinicians will have to achieve 75 MIPS points (up from 60 points in 2021) to avoid any penalty, so more could receive a negative adjustment if they are not prepared. Clinicians must also reach 89 MIPS points for an exceptional performance bonus (2022 is the last year this bonus payment will be available). 
More detailed information about changes to MIPS reporting in 2022 can be found here.
Prepare Now for a Successful Reporting Year 
We understand that these changes are a lot to digest and reporting MIPS can be complicated, so we have developed the following checklist to help you get your MIPS reporting off to a strong start.
Step 1:  Review your eligibility:  Are you required to report MIPS this year or is it optional?
The CMS QPP Participation Status Lookup Tool has been updated for the new performance year, so you can check whether you are required to report MIPS in 2022 or have the option of opting-in to report. If you are not required to report MIPS and are not eligible for opting-in, you can still voluntarily report.
Enter your 10-digit individual National Provider Identifier (NPI) here to check your status now. The tool will tell you:
If you are required to report MIPS for any practice(s) in 2022.
If you are a Qualifying Alternative Payment Model (APM) participant (QP) or a Partial QP and not required to report MIPS.
If you are an opt-in eligible clinician.
If you have any special status designation (e.g., Small Practice, Ambulatory Surgery Center (ASC)-based, Hospital-based, Facility-based, Non-patient Facing, Health Professional Shortage Area (HPSA) or Rural).  
*If you have recently left a practice and/or started at a new practice, we encourage you to check your participation status again at the end of 2022 for any changes to your eligibility status.
You are required to participate if ALL of the following are true:
You are a MIPS-eligible clinician type (clinical social workers (CSWs) and certified nurse-midwives were added in 2022).
You exceed all 3 elements of the low-volume threshold as an individual or are participating as a group that exceeds the low-volume threshold.* 
You enrolled in Medicare before January 1, 2022.
You don't become a
Qualifying APM
Participant (QP) or
Partial QP.
 
*A clinician who bills more than $90,000 for Medicare Part B covered services, sees more than 200 Part B patients and provides more than 200 covered professional services to Part B patients.
Step 2:  Determine if you will report as an individual or group:  Which option is right for you?
If your practice has 2 or more clinicians who bill with the same Tax Identification Number (TIN) you have the option to report as a group. 
Decide if you will report as an individual clinician or as a group. When reporting as a group, performance data is aggregated across the TIN for all clinicians, so you will receive the collective score of the group for all 4 MIPS categories and the same payment adjustment as everyone else in the group. There will be one MIPS submission under your TIN, rather than a separate submission for each clinician. 
Step 3:  Develop Your Reporting Plan:  Which MIPS categories will you report?
The higher minimum threshold means that reporting just one MIPS category is no longer sufficient. And, it will be difficult to avoid a penalty in 2022 without having an electronic health record (EHR) or re-weighting the Promoting Interoperability (PI) category to Quality. 
Choose your Quality measures.

Select 6 Quality measures (at least 1 measure should be an Outcome or High Priority measure) or a specialty measure set and determine how your data will be collected.  
Pay attention to Quality measure benchmarks to understand how many points you can earn based on your performance for each measure. Reporting "topped out" measures, where the maximum score is capped, will make it harder to optimize your Quality score. 
Remember, Quality measures must meet the CMS data completion rules. This means each measure must be reported on at least 70% of eligible encounters, regardless of insurance, for the entire year (January 1st through December 31st).

Attest to the required amount of Improvement Activities (IA) that are relevant to your practice.

IA(s) must be attested to for a minimum 90-day reporting period.  
If reporting as a group, at least 50% of those under the TIN must have completed the activity.
Carefully review the suggested documentation for your chosen activities to view what CMS is recommending for each one.​​​​​​​

Determine if you can report Promoting Interoperability (PI).  

Reporting PI requires 2015 Edition CEHRT (or 2015 Edition Cures update or a combination of both) to be in place by October 3, 2022. Your EHR must be certified to the 2015 Edition by Dec 31, 2022.
PI must be reported for a minimum 90-day reporting period.
Small practices (with fewer than 16 clinicians) will have PI automatically reweighted in 2022. This means if a small practice does not report the PI category Quality will be weighted at 40% of the final MIPS score, Improvement Activities weighted at 30%, and Cost weighted at 30%.  
STEP 4: Begin your reporting!
MDinteractive provides one-stop shopping for submitting Quality, Promoting Interoperability, and Improvement Activities data to CMS to fulfill all of your MIPS requirements. Our MIPS specialists can help you navigate the annual changes to the MIPS reporting requirements and develop a strategy to maximize your MIPS scores.
If you have not already started tracking your Quality data it's important to get started now since measures must be reported for the entire calendar year. This will also allow you to review your performance and make corrections throughout the year to ensure you are meeting your goals. If you notice early on that you are not performing well on a measure(s), you can either implement processes within your practice to improve your performance or consider selecting other measures to report where your performance might be better.
Watch our "MIPS in 5 Minutes" tutorials for step-by-step instructions on how to get started with your 2022 MIPS reporting:
You can create an account here or log into an existing account from our website to report 1 or more MIPS categories. 
Looking for More Information?
Our MIPS Reporting Checklist offers important tips on how to get started with your 2022 MIPS reporting. In addition to this checklist, we have many more resources on our website and in our software that you can access by logging into your MDinteractive account.  A little planning goes a long way and can help you avoid costly mistakes down the road.  Contact one of our MIPS specialists today to answer any questions and help you get started.