Posted on November 1, 2020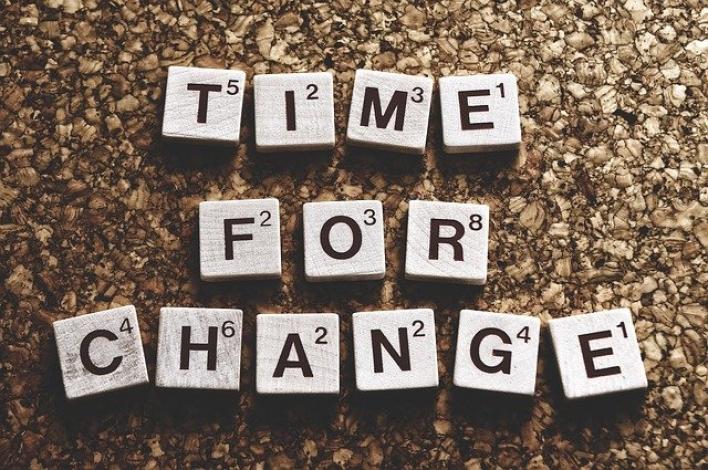 Accountable Care Organizations (ACOs) participating in the Medicare Shared Savings Program may have different reporting requirements beginning in 2021. The Centers for Medicare and Medicaid Services (CMS) is recommending key changes to the data that these organizations must report each year and how the data gets submitted in its proposed regulation for the Quality Payment Program (QPP). The changes are intended to reduce reporting burdens and improve patient outcomes. If adopted, the new provisions would allow ACOs to partner with CMS Qualified Registries like MDinteractive to meet their data reporting needs.
Elimination of the CMS Web Interface
CMS is proposing several changes to ACOs that would take effect beginning in 2021, including the elimination of the CMS Web Interface data submission method. ACOs and groups of 25 or more clinicians would no longer be able to use the CMS Web Interface as a quality reporting option to submit their data for either the Merit-based Incentive Payment System (MIPS) program or the Shared Savings Program (SSP). Instead, ACOs participating in the SPP would be required to report their quality measures through a new APM Performance Pathway (APP). This proposed pathway is designed to align with the MIPS Value Pathway (MVP) framework when it is implemented.
The quality measures reported through the new APP would also count for the MIPS Quality performance category for those MIPS eligible clinicians participating in these ACOs. Implementing a single methodology to measure quality performance under both the SSP and MIPS is intended to reduce the data collection and reporting burdens on ACOs, while allowing them to focus more on improving health care quality for their Medicare patients.
Smaller Quality Measure Set
The number of measures ACOs would be required to report each year would be significantly reduced from 23 to 6 measures (ACOs would actively report just 3 measures):
#1 Diabetes: Hemoglobin A1c (HbA1c) Poor Control
#134 Preventive Care and Screening: Screening for Depression and Follow-up Plan
#236 Controlling High Blood Pressure
#321 CAHPS for MIPS Survey
Hospital-Wide, 30-day, All-Cause Unplanned Readmission (HWR) (administrative claims)
Rate Risk Standardized, All-Cause Unplanned Admissions for Multiple Chronic Conditions for ACOs (administrative claims)
ACOs would receive a score of between 3 to 10 points for each measure that meets data completeness and case minimum requirements, which would be determined by comparing measure performance to established benchmarks.
CMS is also proposing to raise the quality performance standard for ACOs participating in the SSP. In the 2021 performance year, ACOs would need to receive quality scores at the 40th percentile or above (up from the 30th percentile) in each performance category to share in savings or avoid owing maximum losses.
Alternative Submission Methods
ACOs would have more choices on how their quality data gets submitted to CMS each year. They could choose to submit it at the ACO level, by participating TIN, or at the individual clinician level. The organizations would also be able to choose a submission method that best meets their specific needs (e.g., direct, login and upload or a third-party intermediary). This means ACOs could choose a CMS Qualified Registry like MDinteractive to report quality data to CMS on their behalf.
Benefits of Using a Registry
Collaborating with a registry will make sense for many ACOs. Registries like MDinteractive can help ACOs comply with the data reporting requirements while supporting their ability to make informed decisions on how best to improve quality of care for Medicare patients within their organizations.
Combining Data from Multiple Sources.
We understand your organization may face data collection and reporting challenges if you are switching to a new Electronic Health Record (EHR) system mid-year or are currently using multiple EHR platforms. We have extensive experience aggregating quality data from multiple EHRs before it gets submitted to CMS.
Know Your Performance.
Our software allows you to plan, track and optimize your quality data reporting and performance. You will have the ability to monitor your performance at the ACO, TIN and clinician level throughout the year and make necessary quality improvements within your organization to maximize your incentive payments.
Reliable Data Reporting.
MDinteractive has over 20 years of quality reporting experience with healthcare clinicians of all sizes and in all practice settings in every state. Our customers include large academic medical centers, hospitals, billing companies, multi-specialty clinician groups, small groups and solo practitioners.
Knowledgeable and Experienced Team.
At MDinteractive, our seasoned team will help you navigate through the reporting process from beginning to end and offer advice on how to maximize your reimbursement and avoid sharing losses.
Key Takeaways
ACOs should begin evaluating their quality reporting strategy in light of the proposed changes to the quality metrics they must report and the proposed elimination of the CMS Web Interface. A final regulation is expected later this year when we will know the exact timing of these changes. Partnering with an experienced registry like MDinteractive can help make it a smooth transition. We can help ACOs successfully comply with their quality reporting requirements and provide tools and support to help them increase their Medicare payments through higher earned shared savings.