Posted on May 25, 2022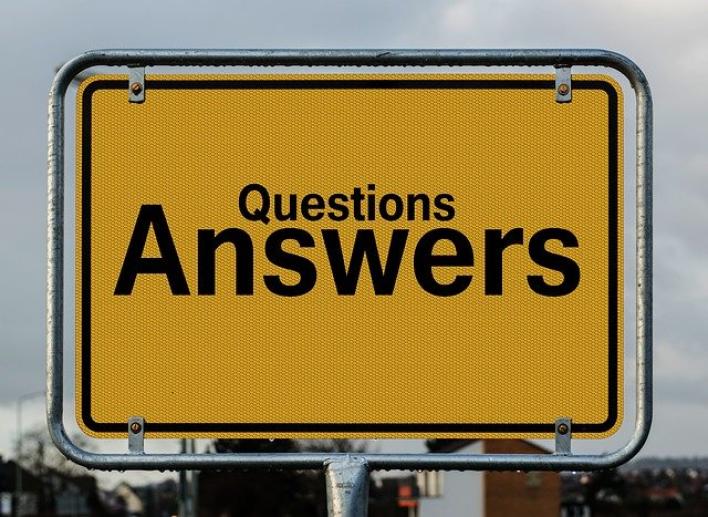 Accountable Care Organizations participating in the APM Performance Pathway (APP) must meet annual quality data reporting requirements. Quality data must be submitted to the Centers for Medicare and Medicaid Services (CMS) in a specified format which may be a challenge for some Accountable Care Organizations (ACOs). If your electronic health record (EHR) system is unable to aggregate all eligible patients and de-duplicate them at your ACO Entity ID level or if you need to aggregate data across more than one EHR, MDinteractive can help by converting your quality data into the acceptable format for submission to CMS. 
APP Quality Reporting Overview
The APP is a new MIPS reporting and scoring framework for MIPS eligible clinicians who are also participants in MIPS Alternative Payment Models (APMs). ACOs participating in the Medicare Shared Savings Program will be required to report through the APP for purposes of assessing their quality performance for that program beginning in 2025. 
APP Quality Measures 
CMS requires annual quality measure tracking and reporting as part of the APP. Participants must collect and report data on at least 70% of eligible Medicare and non-Medicare patients (all-payer data) for three quality measures focused on diabetes, depression screening, and hypertension for the entire performance year (January - December). The results will be compared to national benchmarks.
#1: Diabetes Mellitus: Hemoglobin A1c Poor Control - Reported for patients aged 18-75 years with diabetes who had hemoglobin A1c > 9.0% during the measurement period. Specifications: CQM version / eCQM version
#134: Screening for Depression and Follow-up Plan - Reported for patients aged 12 years and older screened for depression on the date of the encounter or 14 days prior to the date of the encounter using an age-appropriate standardized depression screening tool AND if positive, a follow-up plan is documented on the date of the eligible encounter. Specifications: CQM version / eCQM version
#236 Hypertension (HTN): Controlling High Blood Pressure - Reported for patients 18 - 85 years of age who had a diagnosis of hypertension overlapping the measurement period and whose most recent blood pressure was adequately controlled (< 140/90 mmHg) during the measurement period. Specifications: CQM version / eCQM version 
The APP quality measures can be reported from an EHR (electronic Clinical Quality Measures or eCQMs) or a Qualified Registry (MIPS Clinical Quality Measures or CQMs). MDinteractive is a CMS Qualified Registry and is also certified by the Office of the National Coordinator for Health Information Technology (ONC) to generate eCQMs. We can process and report both eCQMs and CQMs through the APP.  
Collecting the Data
APP participants will have to determine how they will collect the all-payer data for the three quality measures. This can be a significant challenge, especially for ACOs, as data can be spread across multiple practices (Tax Identification Numbers (TINs), and in most cases, multiple EHRS and billing platforms. 
eCQMs
When reporting eCQMs the data will be captured in a Quality Reporting Document Architecture (QRDA) file format. QRDA is an HL7 Clinical Document Architecture (CDA) based standard that can be used for electronically sharing quality measure data. QRDA creates a standard method to report quality measure results in a structured, consistent format and can be used to exchange eCQM data between systems. 
There are two types of QRDA files that can be generated from a certified EHR:
| QRDA I (Single Patient Report) | QRDA III (Calculated Report) |
| --- | --- |
| This file format includes individual patient-level data and contains quality data for one patient for one or more eCQMs. | This file format consists of an aggregate quality report that contains quality data for a set of patients for one or more eCQMs. The data is aggregated from individual QRDA I reports. No patient-level data is included in these reports. |
An ACO can use the QRDA III files to gather preliminary performance data from a clinician or practice. However, individual QRDA I files will be needed for aggregation and de-duplication of the data.
According to a National Association of ACOs (NAACOS)  survey, more than three-quarters of ACOs have six or more EHRs, and 37 percent have 15 or more EHRs. This makes collecting and aggregating data much more complex.  
ACOs should perform a systematic inventory of the reporting capabilities for all of their EHRs now so they are better prepared to meet the APP reporting requirements in 2025.  Below is a suggested inventory checklist for ACOs:
Get the EHR name and version used by each APP participant. Another option is to get the CMS EHR Certification ID.
Search for the EHR on the Certified Health Product List website (CHPL) or do a CMS ID Reverse Lookup of the CMS EHR Certification ID: 
Click on the blue Details button once the Product is found:                                                                  
Under Details, look for the Clinical Quality Measures section and confirm that the EHR can report the three APP quality measures:
Under Details, also look for the Mandatory Disclosures section and confirm that the EHR can report the 3 APP quality measures without requiring additional software or costs beyond the baseline default EHR cost:                                                                                                                                                                                            :
Under Details, also look for the Real World Testing Plans section and review references to QRDA I and QRDA III files. These references will confirm that the EHR is actively maintaining and deploying the QRDA I and QRDA III reporting capabilities to its customers:                                                                                                                                                           
Reporting Challenges and Solutions
ONC-certified EHRs can usually aggregate data at the clinician level or at the TIN level. However, some EHRs are unable to aggregate at the APP Entity ID level and are unable to manage data aggregation across multiple data sources. If this is a challenge for your practice, MDinteractive can help by converting your Quality data into an acceptable format to ensure your practice can successfully meet the APP submission requirements.   
We have software tools to aggregate data across multiple practices and collection types, combining multiple EHRs with other data sources. We can also combine eCQMS with CQMs. This is what we do as a CMS Qualified Registry so we can effectively support your organization with this APP transition.
Data Collection Strategy
MDinteractive will work with ACOs to develop a successful data collection strategy to determine the eligible patient population for the APP measures and the ACO performance rate for each of the measures.
| Phase | Objective | Data Source |
| --- | --- | --- |
| 1 | Preliminary Performance Overview | EHR Summary Reports (QRDA III Files) |
| 2 | Eligible Patient Population | EHR Detailed Reports (QRDA I Files) and Billing Files if no EHR |
| 3 | Calculate Performance and Reporting Rates | QRDA I Files |
| 4 | Collect Additional Performance Data (If Reporting Rate Below 70%) | Excel Files/Customized Tools |
Contact Us Today
If your ACO needs assistance with meeting the APP Quality reporting requirements MDinteractive can help.  We will prepare your organization for the changes ahead, whether it's supporting your data collection efforts, combining data from multiple sources, or providing advice on the most efficient way to report your data. Contact us today to learn how we can set your ACO up for successful APP reporting.