Posted on October 7, 2021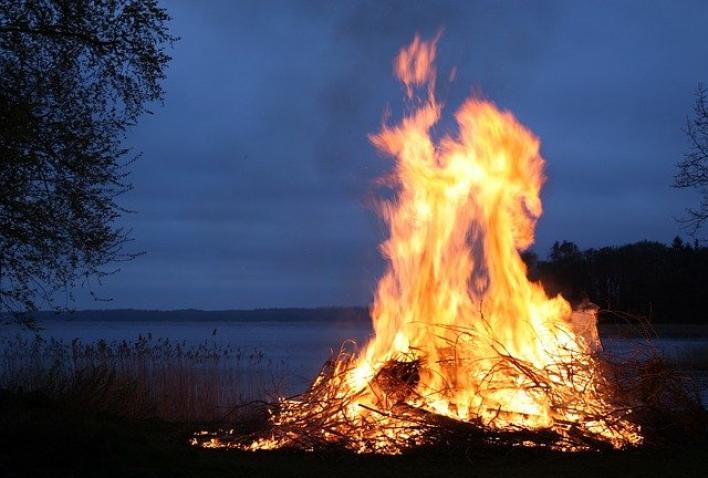 Technology has transformed how consumers perform a variety of daily activities and transactions. With a computer or smartphone, they can buy tickets and book travel, access their bank accounts, use GPS map assistance and so much more. Unfortunately, they don't have the same flexibility when it comes to healthcare. This is changing, however, with the development of a new standard for exchanging electronic healthcare information called the Fast Healthcare Interoperability Resource, or FHIR (pronounced "fire").  
Slow Progress Towards Interoperability
For decades the healthcare industry has struggled to achieve interoperability - the secure exchange of health information. Although some progress has been made with the adoption of electronic health records (EHRs), it has not sufficiently fostered the ability to efficiently and securely share healthcare data in real-time. Most patients have become familiar with a doctor typing their health information into an electronic health record (EHR) during an office visit, but until FHIR there was no simple way to get that information out of the EHR and securely share it with others. 
The Office of the National Coordinator for Information Technology (ONC) was created to promote the widespread adoption of health information technology and to achieve interoperability based on national standards. According to statistics from the ONC, since 2008, office-based physician adoption of any EHRs has more than doubled, from 42% to 86%. However, the group also identified that there were at least 685 Health IT developers providing certified Health IT to healthcare providers around the country. The abundance of EHRs makes it difficult, if not impossible, to share information since different EHRs often can't communicate with one another. That's where FHIR can help.
What is FHIR?
FHIR is a free and open-source standards framework (in both commercial and government settings) created by Health Level Seven International (HL7®) that establishes a common language and process for all health information technology. The new standard is intended to address barriers to interoperability caused by the number of disparate EHRs in the marketplace by providing an easy and consistent way to transfer patient information from one location to another, regardless of what EHR system is being used. 
Today a patient's healthcare data can be retained by a variety of healthcare providers and healthcare settings. FHIR offers an internet-based approach that would allow a patient and his or her providers to electronically access and share the patient's health information in real-time through Application Programming Interfaces (APIs). APIs can connect to mobile apps or to a provider EHR or practice management system to enable a more seamless approach to exchange information. This means the information could be sent, received, and shared from any healthcare setting and from any type of devices such as an EHR, computer, smartphone, or tablet.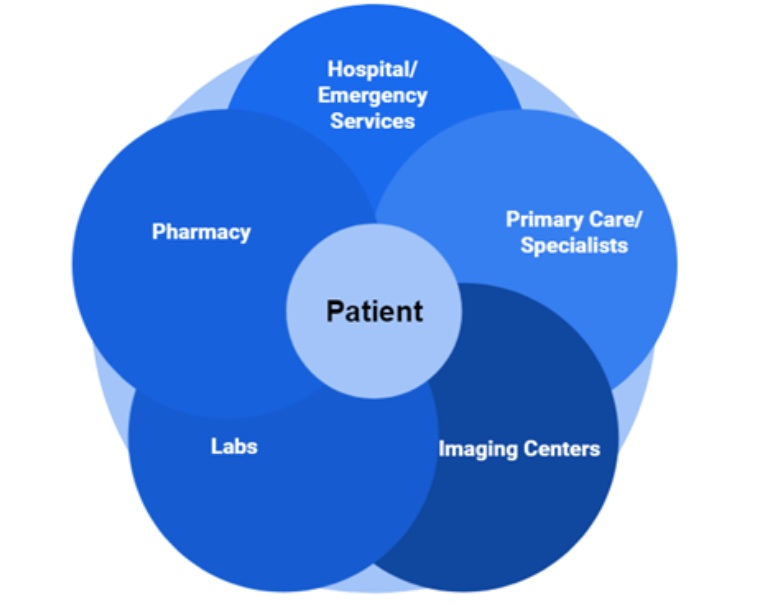 The Health app on the Apple iPhone is one example of how FHIR is in use today. The Health app enables users to establish a secure connection with their providers to safely access their health records and share their health information. Patients can "connect" to their healthcare providers via the app in just a few simple steps:
Step 1 - Open the iPhone Health app and tap the Summary tab. 
Step 2 - Search for your hospital or network, then tap it.
Step 3 - Sign in to your healthcare provider's website or app.
Step 4 - Give permission for your records to be downloaded to the iPhone Health App.
A FHIR API could also limit access to relevant information only, such as a medication list, test results, or a recent diagnosis. Timely access to actionable data, when and where it's needed, will lead to more informed decision-making, faster and more accurate diagnoses, better treatment plans, and improved health outcomes.
FHIR and Healthcare Data Reporting
FHIR is quickly becoming the accepted standard for exchanging information in the healthcare industry. The Centers for Medicare and Medicaid Services (CMS) has issued rules to require providers and health plans to use FHIR and standard APIs. As part of the Interoperability and Patient Access final rule, CMS has begun to enforce requirements for certain payers to make provider directory information publicly available via a standards-based API. The ONC Cures Act Final Rule made several changes to the existing 2015 Edition Health IT Certification Criteria which will impact EHR vendors, including a requirement to use the FHIR standard by the end of 2022.
CMS is strongly encouraging providers to include FHIR endpoint at the NPPES NPI registry and CMS will publicly report the names and the NPIs of providers who don't have digital contact information included in the National Plan and Provider Enumeration System (NPPES).
FHIR will also eventually replace current standards for electronic quality data capture and reporting. CMS has proposed to transition to Digital Quality Measures (dQMs) for quality reporting using FHIR by 2025. The dQMs will replace the use of electronic Clinical Quality Measures (eCQMS) for quality reporting. CMS has ongoing activities underway to align CMS eCQMs with the FHIR standard and support quality measurement via APIs.
The use of FHIR standards for quality reporting is intended to reduce reporting burdens by enabling automated data retrieval from EHRs and submission of quality data through the use of standards-based APIs (versus creating and uploading QRDA or excel files). It will also promote interoperability as data exchange requirements for quality measurement are aligned with interoperability standards.  
The Future is FHIR
The FHIR standard is predicted to gain widespread adoption within the healthcare industry in the coming years. It has the potential to transform healthcare by finally addressing the interoperability challenges that have impeded patients and healthcare providers from sharing patient information. Clinicians should determine if their EHR is moving forward with FHIR to facilitate information exchange with patients, other clinicians, and CMS Qualified Registries like MDinteractive. At MDinteractive we are closely monitoring CMS efforts to update Quality measure specifications to FHIR. We can already connect to our customers' FHIR interface to support their Quality reporting activities if we are granted access to their EHR. As the FHIR standard becomes more widely adopted it will benefit all stakeholders in the healthcare system.