Posted on April 9, 2020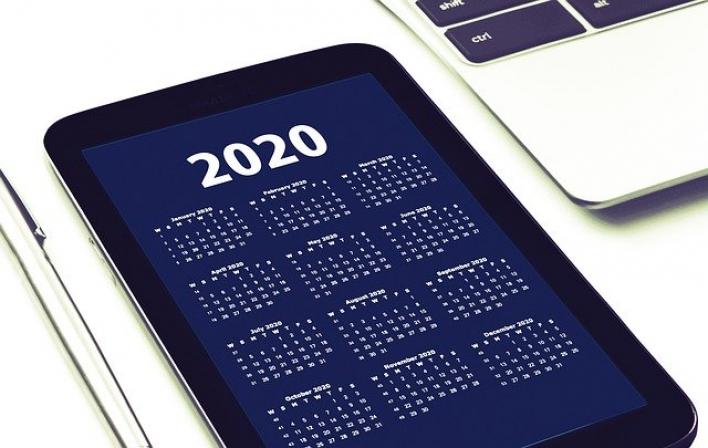 As we put the 2019 MIPS reporting year behind us, it is helpful to start planning for 2020 since some of the requirements have changed. The number of MIPS points needed to avoid any penalties has increased to 45 MIPS points (up from 30 points in 2019) and you must reach 85 MIPS points for an exceptional performance bonus (up from 75 points). Payment adjustments are also higher at +/-9% (up from +/-7%), so the financial risk of not reporting is much greater. Before you get started with your reporting, go through this 2020 MIPS Reporting Guide to understand your reporting obligations and prepare a strategy to help your practice meet its reporting goals.
Step 1: Review your eligibility: Are you required to report MIPS this year or is it optional?
The CMS QPP Lookup Tool  has been updated for the new performance year, so you can check whether you are required to report MIPS in 2020 or have the option of opting-in to report. If you are not required to report MIPS and are not eligible for opting-in, you can still voluntarily report.
Enter your 10-digit individual National Provider Identifier (NPI) here to check your status now. The tool will indicate if you:
Are required to report MIPS for any practice(s) in 2020
Are a Qualifying Alternative Payment Model (APM) participant (QP) or a Partial QP and not required to report MIPS
Are an opt-in eligible clinician
Have any special status designation (e.g., Small Practice, Ambulatory Surgery Center (ASC)-based, Hospital-based, Non-patient Facing, Health Professional Shortage Area (HPSA) or Rural)
*Important:  If you have recently left a practice and/or started at a new practice, we encourage you to check your participation status again at the end of 2020 for any changes to your eligibility status.
Step 2: Individual or group reporting: Which option is right for you?
You have the option of reporting as an individual or as a group if you have 2 or more clinicians who bill with the same Tax Identification Number (TIN). When reporting as a group, performance data is aggregated across the TIN for all clinicians in the practice, so you will receive a group score for all MIPS categories you report and the same payment adjustment as everyone else in the group.
Some key advantages of group reporting:
Reduces your administrative work by allowing your practice to make one MIPS submission under the TIN rather than a separate submission for each clinician, saving you valuable time and resources.
Allows you to choose measures that apply to a subset of clinicians in your practice to narrow the patient population you must report. Each clinician does not have to have eligible patients for each measure.
May improve MIPS scores and financial rewards if your group is fully reporting.
*Important Update: For groups attesting to Improvement Activities in 2020, at least 50% of the group's NPIs must perform the same activity for the same continuous 90 days in the performance period.
Step 3: Determine your reporting goals: Do you want to minimally participate in MIPS or are you trying to maximize your MIPS incentive payments?
You must achieve 45 MIPS points in 2020 to avoid a MIPS penalty and 85 MIPS points to earn an exceptional performance bonus. We offer strategies to minimally participate to avoid the -9% penalty (small practices only) or to increase your Medicare reimbursement by fully reporting multiple MIPS categories.
Small practices (15 or fewer clinicians in the TIN) can avoid the penalty by completing all of the following steps:
Reporting 6 Quality measures on 1 eligible patient each (at least 1 measure should be an Outcome or High Priority measure);
Attesting to 1 High-weighted or 2 Medium-weighted Improvement Activities; and
NEW: Applying for a Promoting Interoperability (PI) Hardship Exception Application based on your small practice status by 12/31/2020 to have PI reweighted to Quality
Important: We recommend obtaining your 2019 MIPS performance feedback to find out what additional points you earned for Complex Patients, Improvement Scoring and/or Cost.
*MDinteractive can assist you in obtaining and analyzing your CMS feedback reports
1.  Log into your MDinteractive account.
2. Set up your dashboard if you haven't already done so by entering your individual NPI and TIN (or just the TIN if you are reporting as a group).  If you reported with MDinteractive in the past, you might see an option to import your provider(s) from previous years so you don't have to re-enter your NPI(s)/TIN.
3.  Click on the blue "QPP Performance Feedback" icon under the Estimated Score column of your dashboard. You will be directed to follow a few steps to give us permission to access the reports.
Choose the MIPS categories you will report to avoid a penalty and possibly earn a positive payment adjustment:
Quality - This category is worth a maximum of 45 points. You should report 6 Quality measures, with at least 1 measure being an Outcome measure (or a High Priority measure if an Outcome measure is not available). To achieve more than the minimum point(s) per measure, each should be reported on at least 70% of eligible cases for the full calendar year (up from 60% in 2020). Measures that do not meet this data completeness standard will receive 0 points (3 points for small practices). You can review all of the available 2020 Quality measures here or review suggestions for your specialty here.
Promoting Interoperability - This category is worth a maximum of 25 points. A 2015 certified Electronic Health Record (EHR) is required and measures must be reported for a minimum of 90 consecutive days in 2020. You can check here to find out if your EHR is 2015 certified. CMS will reweight this category to 0 and reallocate it to the Quality performance category for the following reasons:
| Automatic Reweighting | Reweighting through an approved application (due by 12/31/20) |
| --- | --- |
| Hospital-based MIPS eligible clinicians | You are in a small practice |
| Non-patient facing MIPS eligible clinicians | You are using de-certified EHR technology |
| Ambulatory Surgical Center (ASC)-based MIPS eligible clinicians | You have insufficient internet connectivity |
| Nurse practitioners, physician assistants, clinical nurse specialists, certified registered nurse anesthetists | You have extreme and uncontrollable circumstances |
| Physical therapists, occupational therapists, qualified speech-language pathologists, qualified audiologists, clinical psychologists, registered dietitians, or nutrition professionals | You don't have any control over whether CEHRT is available |
*Important: Lacking CEHRT does not qualify you for re-weighting.
Improvement Activities (IAs) - This category is worth a maximum of 15 points. It remains a simple attestation process for activities performed for a minimum of 90 consecutive days. The number of activities you report are based on the size of your practice:

Groups with 16 or more: Attest to 2 high-weighted IAs; OR 1 high-weighted and 2 medium-weighted IAs; OR 4 medium-weighted IAs
Solo clinicians and groups with 15 or less: Attest to 1 high-weighted IA OR 2 medium weighted IAs
Remember, when attesting as a group at least 50% of the group's NPIs must perform the same activity for the same continuous 90 days in the performance period.
Cost - This category is worth a maximum of 15 points. CMS will use Medicare claims data to calculate the Cost performance score, so you do not need to submit separate data for this category. 
STEP 4:  Begin your reporting!
MDinteractive provides one-stop shopping for submitting Quality, Promoting Interoperability, and Improvement Activities data to CMS to fulfill all of your MIPS requirements. Our MIPS specialists can help you develop a strategy that meets your reporting goals.
MDinteractive is open for 2020 reporting and supports all 2020 MIPS categories and measures, regardless if you are reporting as an individual or a group. Whether you need help in determining the best data collection methods to fully report your Quality measures for the entire year, or need advice on how to minimally participate to avoid the MIPS penalty, we are here to help. We provide unlimited customer support, via phone, live chat and email, to assist you throughout the entire reporting process.
You can create a free account here or log into an existing account from our website to report 1 or more MIPS categories.
Looking for More Information?
We understand MIPS reporting gets more complicated each year, so this MIPS Reporting Guide outlines important changes to your 2020 MIPS reporting requirements and tips on how to get started. In addition to this guide, we have many more resources on our website and in our software that you can access by logging into your MDinteractive account. A little planning goes a long way and can help you avoid surprises and costly mistakes down the road. Contact one of our MIPS specialists today to answer any questions and help you get started.
2020 MIPS Reporting MIPS How to Avoid the Penalty 2020 MIPS Reporting Guide