Posted on March 31, 2021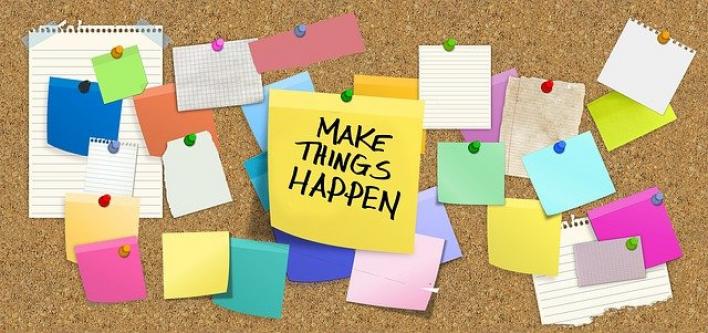 You can finally breathe a sigh of relief that the 2020 MIPS reporting season is over! Now it's time to turn your attention to 2021 MIPS reporting so you don't get behind the curve.  This year reporting will be more complex and require early planning to meet the new requirements.   Developing a reporting strategy now will ensure you are better prepared for a successful outcome.  
Establish A Solid MIPS Reporting Plan
There are many issues to take into consideration as you develop a MIPS reporting plan that will deliver positive results for your practice.  In 2021 your MIPS performance will continue to be evaluated based on the same 4 categories:  Quality, Improvement Activities (IA), Promoting Interoperability (PI), and Cost.  If you are MIPS eligible or if you opt-in to reporting, payment adjustments will remain at -9% to +9% and apply to your 2023 Medicare reimbursement for covered professional services 
CMS has increased the MIPS threshold in 2021 to 60 MIPS points to maintain a neutral payment adjustment.  A score of at least 85 MIPS points is still needed to earn an exceptional performance bonus.  Meeting this new minimum threshold will require that you report more than 1 MIPS category.  Consider reporting both the Quality and IA categories, as well as PI if you have a 2015 certified Electronic Health Record (EHR).  The Cost category requires no reporting as CMS will determine the score based on your Medicare claims data.
Let's take a look at how you can maximize points in each category so you can establish an effective MIPS reporting plan.
Quality 
Quality is the most labor-intensive of the MIPS categories since you must select your measures and collect your data throughout the year.  The category is worth 40% of your MIPS score in 2021 (down from 45% in 2020), but it continues to have the highest weight of all MIPS categories.  
The Quality measures you report in 2021 must be reported on at least 70% of eligible encounters for the full calendar year (January - December), as required by the CMS data completeness requirements.  As a reminder, the data should include both Medicare and non-Medicare patients.  Measures that don't meet this data completeness standard will receive 0 points if you are part of a large practice (16 or more under the Tax Identification Number (TIN)) or 3 points if you are part of a small practice (15 or fewer in the TIN).  For small and large practices, any measures with a very small eligible population (less than 20 eligible patients) won't meet case minimum requirements and will only receive 3 points.
Small practice clinicians can no longer report 6 Quality measures on just 1 eligible patient each to avoid a penalty.  Instead, they will have to fully report their measures for the entire year, according to CMS data completeness requirements.
Choose Your Quality Measures Wisely! 
Your Quality score will be based on your performance for each measure.  It is important to choose at least 6 quality measures (including at least 1 Outcome or High Priority Measure), or a specialty measure set, that best fits your practice and specialty.  When selecting your measures consider ones that have the potential to earn the highest scores based on published benchmarks as CMS will score your top 6 measures.  You can find a full list of 2021 Quality measures here and a list of retired measures (that are no longer available) here.  
Tips for Choosing Your Measures:
Consider combining Registry and EHR measures to optimize your score. Bonus points are also available for measures reported using electronic end-to-end reporting.
Review the measure benchmarks and determine if any are "topped-out".  Some measures have 10 points available while others are capped at 7 points.
Carefully read the CMS documentation for your selected measures to ensure you have eligible patients and can correctly report them.  
Consider reporting multiple Outcome or High Priority measures to earn additional bonus points for your Quality score (+2 points for each additional Outcome measure and +1 point for each additional High Priority measure).
Begin Collecting Your Quality Data NOW! 
We suggest that you start collecting your Quality data now since it could be very challenging to retroactively do this at the end of the year, especially if you are still using paper charts or if your EHR is not tracking measures you intend to report.  Starting early will allow you to routinely monitor your performance and identify opportunities for improvement.  Whether you choose to manually enter data on a daily or weekly basis or upload files on a monthly or quarterly basis, MDinteractive will provide ongoing feedback.  Your MDinteractive account dashboard displays real-time feedback of your performance (based on CMS national benchmarks) and MIPS scoring so you can make adjustments within your practice as necessary to maximize your Quality score and potential Medicare reimbursement.  
MDinteractive offers several flexible data collection options so you can choose what works best for your practice:  
EHR Files* - EHR files (such as QRDA III files or other EHR generated files with denominators and numerators).
Billing Files* - Billing files, including standard billing templates provided by our registry, 837 claims files, or other unique billing files.
MDinteractive Templates - MDinteractive excel templates to track your patient data on a spreadsheet.
MDinteractive Data Grid - The data grid option allows you to submit patient data in batches.
Manual Data Entry - Manual creation of patient records in your MDinteractive account (best for measures that have a smaller eligible population or where you have dedicated resources to enter data on a regular basis.
 
*We encourage customers to upload test files to their MDinteractive account so we can review any files early and provide feedback.
Improvement Activities
The Improvement Activities (IA) category is worth up to 15% of your MIPS score.  This category requires a minimum 90-day reporting period.  Review the list of IAs now, along with the required documentation for each, to see if you are already performing any within your practice.  The last day you can start a new activity is October 3, 2021.
Be Sure to Maximize Your IA Score
Small practices and practices in rural areas should attest to 1 high-weighted activity or 2 medium-weighted activities.  
Large practices should attest to:

2 high-weighted activities; OR
1 high and 2 medium-weighted activities; OR
 4 medium-weighted activities
A full list of 2021 IAs can be found here. 
*If reporting as a group, at least 50% of the clinicians in the group must perform the same activity during any continuous 90-day period, or as specified in the activity description, within the same performance period.
It's important to carefully review the suggested documentation in the CMS description of the activity to ensure you have evidence that can demonstrate you performed the activity during your selected reporting period.
Promoting Interoperability
The Promoting Interoperability (PI) category is worth up to 25% of your MIPS score.  Like the IA category, PI requires a 90-day reporting period and you must have a 2015 certified EHR to report this category.  You can check your EHR certification here. 
Run a Trial Report Now
We suggest that you run a trial report in your EHR of the 2021 PI measures to ensure you are not getting a 0% performance rate for any measure(s). If you are getting a 0% performance rate for any single measure, you will fail the PI MIPS category.
More information on the PI measures can be found here.  
You can choose the best 90-day or more reporting period from 2021 to ensure you receive the highest possible PI score.
Apply for a PI Hardship if You Don't Have an EHR
Small practices with no EHR should apply for a PI Hardship Exception to have PI reweighted to their Quality score based on their small practice status before December 31, 2021.  MDinteractive small practice customers will be able to apply from their account dashboards when CMS opens the PI Hardship applications for 2021. 
*Certain clinician types are not required to submit PI and do not need to submit a hardship application for the PI category.  You can find a list of those clinicians here.
Cost
The Cost category will be worth up to 20% of your MIPS score in 2021 (up from 15% in 2020).  CMS automatically calculates your Cost score based on administrative claims submitted for the entire calendar year so you don't need to report any data.  However, you should review your QPP Performance Feedback Reports to better understand your prior performance.
More information on Cost measures can be found here.
Preparing Now for Successful Reporting
We understand that reporting will be more challenging this year for many of our customers, so we suggest getting started now with a strong MIPS reporting plan.  If you are having trouble finding Quality measures you can report or don't know the best approach for collecting your data, schedule time with one of our MIPS specialists to review your circumstances so we can provide guidance to help you get started.  Once you have a reporting plan in place, you can enter it into your MDinteractive account by clicking "Add MIPS Plans" on your dashboard and begin uploading your data.    We will give you the tools you need to monitor your progress throughout the year to ensure you are on target for reaching your MIPS goals. 
 
2021 MIPS Reporting MIPS Reporting Plan MIPS Quality Reporting Quality Data Collection Options