Posted on May 14, 2021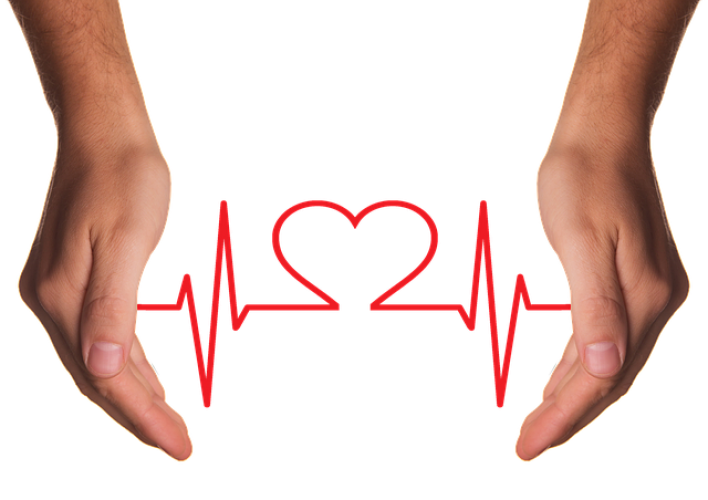 The Centers for Medicare and Medicaid Services (CMS) Primary Care First (PCF) program is a new alternative payment model designed to support the delivery of advanced primary care. The program began in 2021 and it will examine whether financial risk and performance based payments that reward primary care clinicians will lower Medicare costs and improve health care quality. PCF participants must annually report data on specific quality measures, including the quality measure Advance Care Plan (ACP) which requires a Qualified Registry or QCDR vendor for reporting since it is not an EHR reportable measure. As a CMS Qualified Registry, MDinteractive can support practices participating in the program by reporting this measure on their behalf.
Please note: Cohort 1 practices must report ACP using a Qualified Registry or QCDR for PY 2021; Cohort 1 practices that fail to do so will not be eligible for a positive performance-based adjustment (PBA) in PY 2022.
Primary Care First
Primary Care First (PCF) is a voluntary 5-year demonstration program sponsored by CMS that will offer innovative payment model options for advanced primary care practices. The new initiative is based on the existing Comprehensive Primary Care Plus (CPC+) program. The goal of the program is to improve health care quality and patient experience of care while reducing Medicare spending. Clinicians will be rewarded for reducing acute hospitalization utilization and for exceeding national benchmarks for a small number of quality measures.
Who Can Participate?
CMS selected the first round of PCF participants in 2020 to begin participating in the 5-year model in 2021. Those applying to participate must identify the Registry (QR/QCDR) Health IT Vendor on the application. If your practice wants to partner with MDinteractive to report the Advance Care Plan measure for the PCF program on your behalf you should include the following information on your application:
Registry Vendor Name:  MDinteractive
Contact Name:  Paulo Andre, MD
Contact Email Address:  support@mdinteractive.com
Practices participating in PCF must meet the following eligibility criteria:
Practice in one of the 26 PCF states/regions;
Practice in family medicine, internal medicine, general medicine, or hospice and palliative care;
Provide health care to a minimum of 125 attributed Medicare fee-for-service beneficiaries;
Have primary care services account for at least 70% of the practice's collective billing based on revenue;
Use 2015 Edition certified EHR technology, support data exchange with other clinicians and health systems via an application programming interface, and connect to a regional health information exchange if available;
Have experience with value-based payment arrangements; and
Attest to a limited set of advanced primary care delivery capabilities, including 24/7 access to a practitioner or nurse call line, and empanelment of patients to a primary care practitioner or care team.
Participating States/Regions

Alaska (statewide)
Hawaii (statewide)
North Dakota (statewide)
Arkansas (statewide)
Louisiana (statewide)
North Hudson-Capital region (New York)
California (statewide)
Maine (statewide)
Ohio and Northern Kentucky region (statewide in Ohio and partial state in Kentucky)
Colorado (statewide)
Massachusetts (statewide)
Oklahoma (statewide)
Delaware (statewide)
Michigan (statewide)
Oregon (statewide)
Florida (statewide)
Montana (statewide)
Rhode Island (statewide)
Greater Buffalo region (New York)
Nebraska (statewide)
Tennessee (statewide)
Greater Kansas City region (Kansas and Missouri)
New Hampshire (statewide)
Virginia (statewide)
Greater Philadelphia region (Pennsylvania)
New Jersey (statewide)
Payment Structure
PCF will move practices away from fee-for-service payments by providing simple flat rate fees for primary care visits and monthly risk-adjusted, population-based payments. A performance-based adjustment will be calculated and applied on a quarterly basis that provides an opportunity for practices to earn bonuses of up to 50% of their total primary care payments (and a downside risk of 10% of their revenue). The program also includes a payment model to reward practices that specialize in care for seriously ill populations (SIP).
Quality Reporting
CMS will require annual quality measure tracking and reporting as part of the program. To qualify for a positive performance-based adjustment, practices must meet or exceed average national performance thresholds on a limited set of quality measures that are clinically meaningful for patients. These measures include:
A patient experience-of-care survey;
Controlling high blood pressure (eCQM);
Diabetes hemoglobin A1c poor control (eCQM);
Colorectal cancer screening (eCQM);
Advance care planning (CQM)
The quality measure Advance Care Plan requires a Qualified Registry or QCDR vendor for reporting as it is not an EHR reportable measure. CMS Qualified Registries like MDinteractive can support PCF model participants by reporting this quality measure on their behalf. If you are participating in the program, contact us today to discuss how we can help you meet the annual Quality reporting requirements. We offer flexible data collection options to make tracking and reporting this measures a simple process for you and your practice.
eCQMs need to be reported using the special PCF QRDA III format and not the commonly used MIPS QRDA III format. If your EHR is unable to support the PCF QRDA format, MDinteractive can help with the conversion of QRDAs into the acceptable PCF format:
We require QRDA I files with 3 eCQMs from each PCF clinician.
MDinteractive aggregates the data at the Practice Site level and generates the PCF QRDA IIIs as required by the PCF program.
MDinteractive can give the prepared QRDA III files to the practice for submission through the QPP portal or MDinteractive can submit the files directly to QPP.
More Information
The PCF program will begin in 26 areas around the country in January of 2021 to support the delivery of advanced primary care to Medicare beneficiaries. Contact  MDinteractive today for assistance with tracking and reporting the Advance Care Plan Quality measure that is required for performance-based bonuses. More information about the program can be found on the CMS website here.