Posted on June 18, 2018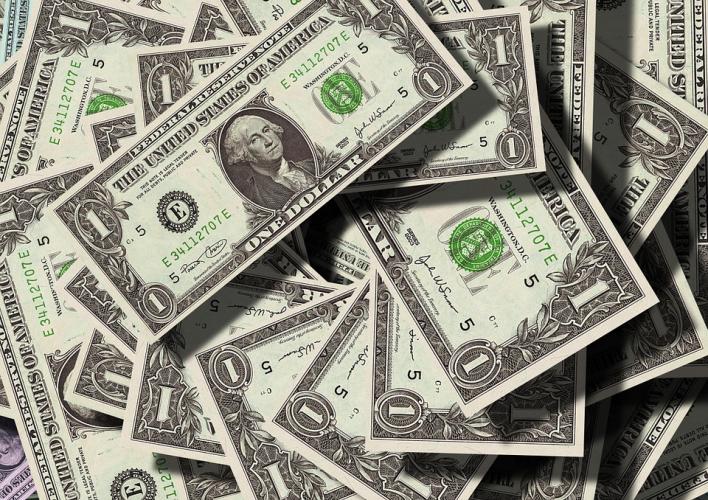 The Financial Impact
MIPS eligible clinicians and groups will receive up to a -/+5% payment adjustment to their Medicare Part B reimbursements in 2020 based on their overall MIPS score in 2018. CMS will calculate a MIPS score of 0-100 points based on performance in 4 categories. Each category is weighted differently: Quality is worth 50% of the total score; Promoting Interoperability (formerly Advancing Care Information) is worth 25%; Improvement Activities is worth 15%; and Cost is worth 10%.
Clinicians can report data on the Quality, Promoting Interoperability and Improvement Activities categories. CMS will use Medicare claims data to calculate a score for Cost, so clinicians do not report any additional data for this category.
MIPS Performance Threshold
CMS will compare your final MIPS score to the performance threshold to determine if you will receive a positive, downward, or neutral payment adjustment. The performance threshold has been set at 15 MIPS points this year, up from 3 points in 2017. The more MIPS points earned above the performance threshold will mean a higher possible positive adjustment for the clinician or group.
15 MIPS points (performance threshold) - no payment adjustment
Less than 15 MIPS points - negative payment adjustment
Over 15 MIPS points - positive payment adjustment
Exceptional Performance Bonus
The top MIPS performers who earn 70 or more MIPS points will be rewarded with an exceptional performance bonus in addition to their positive payment adjustment. CMS will distribute $500 million in exceptional performance bonuses to clinicians with the highest MIPS scores.
Ways To Boost Your MIPS Score
Earning at least 15 MIPS points will ensure you avoid any penalties in 2020. However, there are a variety of ways you can boost your MIPS score to maximize any positive adjustment you may receive for earning more than 15 MIPS points. In addition to reporting multiple MIPS categories, providers can also collect MIPS bonus points to get the best MIPS score possible.
Quality Bonus Points
The Quality category is worth a maximum 50 points of your total MIPS score. There are a few strategies providers can use to reach the maximum points for Quality.
Additional Outcome or High Priority Measures - Reporting additional Outcome or High Priority measures (beyond the ones required) can increase your Quality score:

+2 bonus points for each additional Outcome measure
+1 bonus point for each additional High Priority measure
In order to receive these bonus points, the quality measure must have a performance of greater than 0, be reported on 60% of eligible patients/visits for the year, and have at least 20 patients reported.
End-to-End Reporting - An additional +1 bonus point can be earned for each Quality measure reported using Certified Electronic Health Record Technology (End-to-End Reporting).
*These Quality bonus points are capped at 10% of the Quality category.
Scoring Improvement for Quality
Providers can earn up to 10 points in the Quality category based on the rate of improvement compared to their 2017 performance. Full participation in the Quality category is required.
Promoting Interoperability (formerly ACI) Bonus Points
Clinicians and groups can earn a maximum 25 points in the Promoting Interoperability category, with several bonus opportunities to help reach the maximum number of points within this category.
2015 CEHRT - Using only 2015 Edition Certified Electronic Health Record Technology (CEHRT) will earn providers an additional +10% bonus.
Improvement Activities - Completing at least 1 of the eligible Improvement Activities using CEHRT is worth up to an additional +10% bonus points. A list of eligible activities can be found here: https://mdinteractive.com/Improvement-Activities-Eligible-for-ACI-Bonus-...
Public Health Registry - Providers can earn up to 5 bonus points for reporting to an additional public health registry not reported under the performance score.
Small Practice Bonus
Small practices (solo providers and groups with 15 or fewer providers) will automatically receive +5 bonus points if they submit data in at least 1 performance category.
Complex Patient Bonus
CMS will automatically add up to 5 bonus points for treating complex patients based on medical complexity if data is submitted in at least 1 performance category.
Making The Most of Your MIPS Points
MDinteractive understands that protecting your future Medicare reimbursements is critical. We make MIPS reporting easy so you understand your MIPS score and can reach your reporting goals, whatever they may be. Whether you are looking to report a minimum amount of data to avoid the 5% penalty, or want to achieve an exceptional performance bonus, our MIPS specialists can help you formulate the right strategy for your practice.
MIPS MIPS Score Exceptional Performance Bonus MIPS Threshold Bonus Points