Posted on October 1, 2020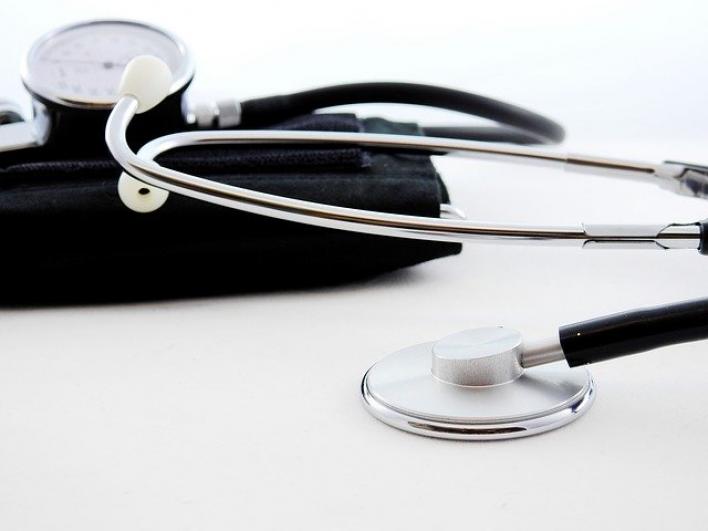 Improvement Activities (IA) is one of 4 categories under the MIPS program. This year many clinicians are choosing to attest to Improvement Activities, in addition to reporting another MIPS category, to ensure they reach the minimum threshold of 45 points to avoid any MIPS penalty. Attesting to IA is a simple process. In this article we provide an overview of the IA category and tips on how to identify activities most relevant to your practice.
MIPS Improvement Activities (IA) - The Basics
The Improvement Activities performance category is worth 15% of your total MIPS score (up to 15 MIPS points). It measures your participation in clinical activities intended to improve clinical practice and patient care delivery that are likely to lead to better outcomes (e.g., activities involving ongoing care coordination, patient safety, shared decision-making, etc.).
What's New in 2020?
A few key changes to the IA category you should keep in mind for 2020:
The threshold increased for groups to attest to an activity.  This year at least 50% of the clinicians in the group must perform the same activity during any continuous 90-day period, or as specified in the activity description, within the same performance period.
CMS added 3 new Improvement Activities in 2020:

IA_ERP_3 COVID-19 Clinical Trials.  This new high-weighted Improvement Activity promotes participation in COVID-19 clinical trials and reporting COVID-19 related care data to a clinical data repository or clinical data registry for the duration of their study.  This activity was added to provide an opportunity for clinicians to receive credit in MIPS for the important work they are doing across the country to fight Covid-19.
lA_BE_25 Drug Cost Transparency.  To receive credit for this high-weighted improvement activity, MIPS eligible clinicians must attest that their practice provides counseling to patients and/or their caregivers about the costs of drugs and the patients' out-of-pocket costs for the drugs. 
lA_CC_18 Relationship-Centered Communication. This medium-weighted activity involves steps to improve clinician communication.

CMS concluded the CMS Study on Factors Associated with Reporting Quality Measures. This study is no longer available for credit in the Improvement Activities performance category.
CMS also removed the following 15 activities which can no longer be reported:

lA PM 1 Participation in Systematic Anticoagulation Program
lA CC 3 Implementation of additional activity as a result ofT A for improving care coordination
lA PSPA 14 Participation in Quality Improvement Initiatives
lA PSPA 5 Annual Registration in the Prescription Drug Monitoring Program
lA PSPA 24 Initiate CDC Training on Antibiotic Stewardship
lA BMH 3 Unhealthy alcohol use
lA BE 11 Participation in a QCDR, that promotes use of processes and tools that engage patients for adherence to treatment plan
lA BE 2 Use of QCDR to support clinical decision making
lA BE 9 Use of QCDR patient experience data to inform and advance improvements in beneficiary
lA BE 10 Participation in a QCDR, that promotes implementation of patient self-action plans
IA CC 6 Use of QCDR to promote standard practices, tools and processes in practice for improvement in care coordination
lA AHE 4 Leveraging a QCDR for use of standard questionnaires
lA AHE 2 Leveraging a QCDR to standardize processes for screening
lA PM 10 Use of QCDR data for quality improvement such as comparative analysis reports across patient populations
IA CC 4 Participation in CMS Transforming Clinical Practice Initiative 
 
List of 2020 Improvement Activities 
There are 106 to choose from in 2020. All of the activities are divided into 8 subcategories, and each activity is designated as "High-weighted" or "Medium-weighted" activities. Our website includes a filter so you can search by subcategory, or high or medium-weighted activities.
IA Subcategories
Expanded Practice Access
Population Management
Care Coordination
Beneficiary Engagement
Patient Safety and Practice Assessment
Achieving Health Equity
Integrating Behavioral and Mental Health
Emergency Preparedness and Response
Reporting Requirements - Getting Started
Clinicians reporting this category simply attest to performing an activity or activities for a 90-day reporting period during the performance year. Most activities require a continuous 90-day reporting period, so the last day you could have started a new activity is October 3, 2020. If a particular activity has a shorter or longer reporting period (for example, IA_CC_10 Care transition documentation practice improvements has a 30-day reporting period) it will be specified in the Improvement Activity description.
You can attest to the same activity for multiple reporting years unless otherwise specified in the activity documentation. Additionally, when reporting as a group in 2020 at least 50% of the clinicians (in the group or virtual group) must perform the same activity during any continuous 90-day period, or as specified in the activity description, within the same performance period.
The number of activities required to receive full credit for this category (15 MIPS points) will depend on your practice size and if you have a special status*:
Clinicians in large practices (16 or more clinicians in the TIN)
Clinicians in small practices (15 or fewer clinicians in the TIN) or who have another special status*

Attest to:

2 High-weighted activities; OR
1 High-weighted activity and 2 Medium-weighted activities; OR
4 Medium-weighted activities

Attest to:

1 High-weighted activity; OR
2 Medium-weighted activities
*Special status: Small practice, rural, Health Professional Shortage Area (HPSA), non-patient facing
We have prepared this step-by-step guide to explain how to attest to IA in your MDinteractive account.
TIPS on Selecting Your Improvement Activities
For each activity, CMS has included an activity description, data validation and suggested documentation. When selecting Improvement Activities, it is important to identify ones that are relevant to your practice and patient population.
✔Review suggestions for your specialty to see what is meaningful to your practice and if you are already performing any activities as part of your normal workflow.
✔Review the entire list of activities if none of the specialty recommendations apply to your practice.
✔Narrow the list of activities by subcategory, high or medium-weight, to make the list more manageable.
✔Look for activities you have already implemented in your practice. In some cases, you may be performing an activity but calling it by a different name.
✔Review the activity data validation and suggested documentation.
Some commonly reported Improvement Activities include:
Improvement Activities that involve:
Patient reminders of missed or overdue services:
 Prescription Monitoring Program / Opioid prescriptions:
Placing and tracking orders and communicating test results:
Identifying and caring for patients following a hospitalization or an emergency room visit:
Review of targeted population needs:
Dissemination of patient experience and satisfaction surveys:
Participation in domestic and international volunteer activities:
Pre-visit planning:
Individualized care plans and medication management practices:
Preventive health screenings and behavioral health services:
Staff education and assessment:
Telehealth services and chronic disease management support:
Participation in community and national quality improvement programs:
Case management, care transition and care coordination activities:
Support from ancillary staff:
Adoption of evidence-based performance improvement processes:
EHR functionality:
Practice workflow and EHR improvements to support care management and patient education:
Documentation
You are not required to submit any data when you attest to an Improvement Activity. However, CMS recommends that you retain documentation confirming your completion of the activity for six years following the performance period in the event of an audit. CMS lists suggested documentation for each activity, but other general suggestions include:
List the start date and end date for each activity
Describe the goals, outcomes or metrics for each activity
Describe the process being improved and the benefit of improving the process
List the staff involved for each activity
List the technology used (if possible take screenshots)
Describe workflows
Document improvement activities compliance
Describe monitoring systems to gauge your progress towards the goals
Store all documentation in computer files
Completing your IA Attestation
The MIPS Improvement Activities category is worth up to 15 MIPS points and requires a simple attestation process. There are over 100 activities to choose from, so you should select activities that are relevant to your practice. MDinteractive has posted Improvement Activities by specialty in addition to the full list on our website.  We have also developed simple instructions explaining how to complete the attestation process in your MDinteractive account.  MIPS eligible clinicians must reach 45 MIPS points in 2020, so attesting to IA in addition to reporting another MIPS category (like Quality and/or Promoting Interoperability) can ensure you meet this minimum threshold to avoid any MIPS penalty.
2019 MIPS Reporting MACRA Improvement Activities Attesting to Improvement Activities