Posted on June 11, 2021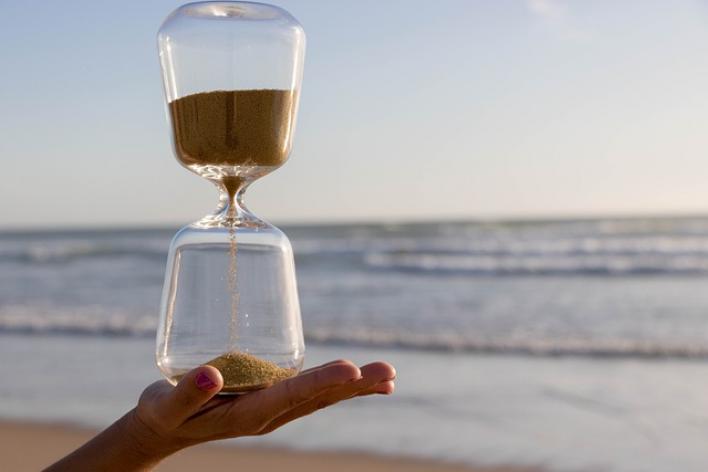 CMS plans to sunset the Web Interface in 2022, so this will no longer be a data submission option going forward for MIPS Alternative Payment Models (APMs), including Accountable Care Organizations (ACOs). Next year ACOs participating in the Medicare Shared Saving Program (MSSP) will be required to report on 3 eCQM/CQM MIPS measures established under the new APM Performance Pathway (APP). While these changes will present some challenges for ACOs, we have developed tips to help prepare for the end of the Web Interface and to support compliance with the new reporting requirements.
What Measures Will ACOs Have to Report?
Beginning in 2022 MSSP ACOs will be required to report Quality measure data via the APP instead of the CMS Web Interface. ACOs will report 3 eCQM/CQM MIPS measures to meet the requirements for both MIPS and the MSSP (compared to the 10 Quality measures under the current CMS Web Interface). The measures must be reported via a CMS Qualified Registry like MDinteractive or an EHR.
The 3 new APP Quality measures include:
| Measure | Description |
| --- | --- |
| #1: Diabetes Mellitus: Hemoglobin A1c Poor Control | Reported for patients aged 18-75 years with diabetes who had hemoglobin A1c > 9.0% during the measurement period. |
| #134: Screening for Depression and Follow-up Plan | Reported for patients aged 12 years and older screened for depression on the date of the encounter or 14 days prior to the date of the encounter using an age-appropriate standardized depression screening tool AND if positive, a follow-up plan is documented on the date of the eligible encounter. |
| #236 Hypertension (HTN): Controlling High Blood Pressure | Reported for patients 18 - 85 years of age who had a diagnosis of hypertension overlapping the measurement period and whose most recent blood pressure was adequately controlled (< 140/90 mmHg) during the measurement period. |
*Like the CMS Web Interface reporting approach, the APP will also include the CAHPS for MIPS Patient Experience Survey and 2 Administrative Claims measures (Hospital-Wide, 30-day, All-Cause Unplanned Readmission Rate and Risk Standardized, All-Cause Unplanned Admissions for Multiple Chronic Conditions).
Are There Any Changes to the Reporting Methodology?
While the new APP measure set is smaller than the Web Interface measure set, the quality reporting requirements will be significantly different. Under the Web Interface, ACOs report quality measures for a sample of 248 Medicare patients per measure for the performance year. In contrast, the APP measures must be reported for at least 70% of all eligible patients (includes both Medicare and non-Medicare) for the performance year (January - December).
ACOs will receive a score of between 3 to 10 points for each Quality measure based on how they performed compared to national benchmarks. The quality performance score will be calculated for ACOs based on the same MIPS benchmarks that are used for other non-ACO individual and group reporters. More information about the APP scoring and benchmarks can be found here.
CMS will also increase the level of quality performance required for all ACOs to meet the Shared Savings Program quality performance standard. ACOs will need a performance score of ≥ the 30th percentile across all MIPS Quality performance category scores in years 2021 and 2022 and a quality performance score that is ≥ the 40th percentile across all MIPS Quality performance category scores in 2023 and thereafter.
What are the Implications for ACOs?
The new APP reporting approach will require that data be aggregated from multiple sources before it is submitted to CMS due to the much larger sample of data that is required under this program. ACOs have data spread across multiple practices (Tax Identification Numbers (TINs)), and in most cases, multiple electronic health record (EHR) systems and billing platforms which makes collecting the data much more complex. ACOs will also have to choose a new submission method for the first time. They will need to determine if reporting through a CMS Qualified Registry or an EHR will optimize their performance and deliver better results.
Tips For Successful Reporting
While the APP won't be mandatory for ACOs until 2022, it's important to start planning early. Here are 4 tips to get your ACO ready for the changes ahead.
TIP #1 - Choose the Right Vendor Partner
It's important to find a partner with data aggregation and reporting experience that can support your organization throughout the entire reporting process. MDinteractive has over 20 years of quality reporting experience and has been a CMS Qualified Registry since 2010. The data aggregation required with the APP is what we do on a regular basis for CMS quality programs. MDinteractive has developed sophisticated technology and tools that allow customers to track and optimize performance and reimbursement. MDinteractive has a proven track record of high customer satisfaction and reliable data submission to CMS.
TIP #2 - Review Your Data Platforms
Your ACO should begin identifying all of the existing platforms that are capturing data for the new Quality measures. As a CMS Qualified Registry, MDinteractive can aggregate data for each of the 3 quality measures from multiple sources and in various formats, including different EHR files (QRDAIII, QRDAI, CSV, Excel, or PDF), billing files (MDinteractive standard billing templates, 837 claims files and unique billing files), excel templates and custom files.
TIP #3 - Develop a Plan for Collecting Data from all ACO Participants
After assessing your data platforms you will need to determine the most efficient way to collect the data. This will include developing and implementing workflows to collect all-payer data from all ACO participants. MDinteractive provides flexible options to help simplify the data collection process so you can choose a method that best fits your ACO's needs.
TIP #4 - Start Tracking Performance
ACOs should begin tracking the APP measures now to identify opportunities to improve and maximize their performance. Consider if reporting CQMs or eCQMs will yield higher scores for your organization. Registries can often provide flexibility to alleviate some concerns over adapting and modifying your EHRs to comply with the eCQM specifications. MDinteractive provides tools that allow you to evaluate and monitor your performance throughout the year at the ACO, TIN, and individual clinician National Provider Identifier (NPI) level so you can make any necessary quality improvements within your organization to maximize your performance and incentive payments.
Don't Delay - Start Planning Now
When CMS ends the Web Interface next year it will result in significant Medicare reporting changes for ACOs. Reporting the new APP Quality measures will be complicated and involve more data collection, so it's important to start planning now so your ACO is prepared. MDinteractive can help you get ready for the changes ahead, whether it's supporting your data collection efforts, combining data from multiple sources, or providing advice on the most efficient way to report your data. With our experience and expertise, we will guide you through every step of the reporting process and put your ACO on the path to success. Contact us today to schedule a consultation.
APM Performance Pathway (APM) ACO Reporting CMS Web Interface