Posted on December 2, 2020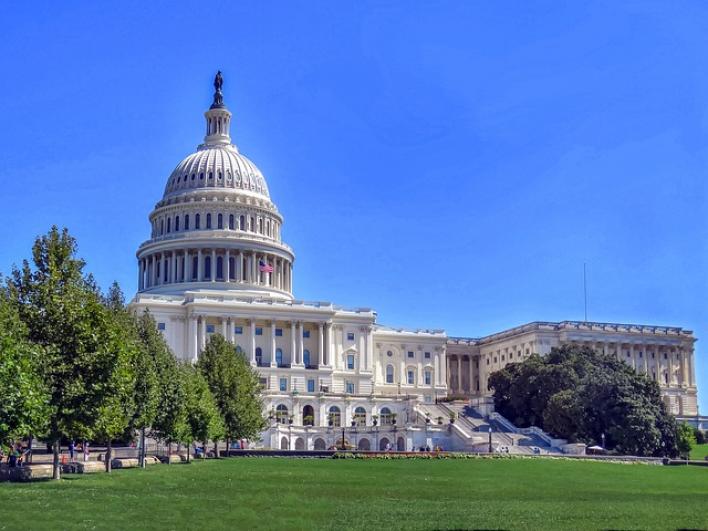 On December 1, 2020 the Centers for Medicare and Medicaid Services (CMS) released its 2021 Final Rule for the Quality Payment Program (QPP) with changes to the Merit-based Incentive Payment System (MIPS) and Alternative Payment Models (APMs). Here is a look at some key highlights of the QPP changes and how they could impact your practice.
Key Highlights
Quality and Cost Performance Category Weight Changes
The following changes apply to the MIPS performance category weights:
| Performance Category Weights | Performance Year 2021 Weight | Performance Year 2022 Weight |
| --- | --- | --- |
| Quality | 40% (from 45%) | 30% |
| Cost | 20% (from 15%) | 30% |
| Promoting Interoperability | 25% (no change) | 25% (no change) |
| Improvement Activities | 15% (no change) | 15% (no change) |
*These weights would not apply to the new APP.
Minimum Threshold and Payment Adjustments
CMS is increasing the minimum threshold to 60 points (up from 45 points in 2020) for the new performance year. This means you must achieve at least 60 MIPS points to avoid a MIPS penalty. The additional performance threshold for exceptional performance will remain the same at 85 points. There are no changes to the MIPS payment adjustments which will stay at +/- 9%.  Therefore, MIPS eligible clinicians who do not report MIPS in 2021 will receive a -9% MIPS penalty against their 2023 Medicare Part B payments for covered professional services. 
Quality Performance Category
For the Quality category, worth up to 40% of your MIPS score, you would continue to report 6 measures on at least 70% of your eligible patients for the entire year. At least 1 of the 6 measures should be an Outcome or High Priority measure. Changes to this category include:
Measure Changes
Changes are made to 113 existing Quality measures and some specialty measure sets. CMS is also adding 2 new administrative claims measures in 2021:
Hospital-Wide, 30-Day, All-Cause Unplanned Readmission (HWR) Rate for MIPS Eligible Clinician Groups.
Risk-standardized complication rate (RSCR) following elective primary total hip arthroplasty (THA) and/or total knee arthroplasty (TKA) for MIPS Eligible Clinicians.
The following 12 measures are removed from the MIPS program beginning in 2021:
Quality Measures Removed in 2021
#012
Primary Open-Angle Glaucoma (POAG): Optic Nerve Evaluation (*this measure will still be available for reporting as an eCQM)
#069
Hematology: Multiple Myeloma: Treatment with Bisphosphonates
#146
Radiology: Inappropriate Use of "Probably Benign" Assessment Category in Screening Mammograms
#333
Adult Sinusitis: Computerized Tomography (CT) for Acute Sinusitis (Overuse)
#348
Implantable Cardioverter-Defibrillator (ICD) Complications Rate
#390
Hepatitis C: Discussion and Shared Decision Making Surrounding Treatment Options
#408
Opioid Therapy Follow-up Evaluation
#412
Documentation of Signed Opioid Treatment Agreement
#414
Evaluation or Interview for Risk of Opioid Misuse
#435
Quality of Life Assessment For Patients With Primary Headache Disorders
#437
Rate of Surgical Conversion from Lower Extremity Endovascular Revascularization Procedure
#458
All-Cause Hospital Readmission (Administrative Claims measure)
Revised Scoring Flexibility
CMS is revising the scoring for measures with specification or coding changes during the performance year. In these cases, for each measure that is submitted and impacted by significant changes, performance is based on data for 9 consecutive months of the performance period. If data is not available or may result in patient harm or misleading results, the measure is suppressed.
Cost Performance Category
The Cost Category will be worth 20% of your MIPS score in 2021. CMS will maintain the existing Cost measures:
TPCC measure
MSPB Clinician measure (no change from CY2020)
18 existing episode-based cost measures
CMS also added telehealth services directly applicable to existing episode-based cost measures and the TPCC measure.
Improvement Activities Category
There are no significant changes to this category, worth up to 15% of your MIPS score. CMS has removed IA_CC_5 CMS Partner in Patients Hospital Engagement Network and modified 2 activities for 2021:
IA_BE_4 Engagement of patient through implementation of improvements in patient portal
IA_AHE_7 Comprehensive Eye Exams
CMS will also continue the COVID-19 clinical data reporting Improvement Activity with a modification to the activity description.  To receive credit for this improvement activity, a MIPS eligible clinician or group must: 
Participate in a COVID-19 clinical trial utilizing a drug or biological product to treat a patient with a COVID-19 infection and report their findings through a clinical data repository or clinical data registry for the duration of their study; or 
Participate in the care of patients diagnosed with COVID-19 and simultaneously submit relevant clinical data to a clinical data registry for ongoing or future COVID-19 research.
Promoting Interoperability (PI) Performance Category
The PI category will continue to be worth 25% of your total MIPS Score. CMS has adopted the following changes:
Retained the Query of PDMP measure as an optional measure and makes it worth 10 bonus points.
Changed the name of the Support Electronic Referral Loops by Receiving and Incorporating Health Information measure by replacing "incorporating" with "reconciling".
Added an optional Health Information Exchange (HIE) bidirectional exchange measure.
Preserved the automatic reweighting policies for the following clinician types:

Nurse Practitioners (NPs)
Physician Assistants (PAs)
Certified Registered Nurse Anesthetists (CRNAs)
Clinical Nurse Specialists (CNSs)
Physical Therapists
Occupational Therapists
Qualified Speech-language Pathologist
Qualified Audiologists
Clinical Psychologists
Registered Dieticians or Nutrition Professionals
Complex Patient Bonus
For the 2020 performance period only: CMS will double the complex patient bonus so that clinicians, groups and APM Entities can earn up to 10 bonus points (instead of 5 bonus points) to account for the additional complexity of treating their patient population due to COVID-19.
CMS Web-Interface Reporting 
CMS originally planned to end the CMS Web Interface reporting option for ACOs, registered groups and APM Entities beginning with the 2022 performance period. However, in its 2022 Proposed Rule, it is now recommending to sunset this reporting option in 2024. CMS is proposing to provide a longer transition period for ACOs before they are required to report all three eCQM/CQM MIPS measures established under the new Alternative Payment Model (APM) Performance Pathway.
MIPS APM Reporting Options
MIPS eligible clinicians in APMs would be given the option to participate in MIPS and submit data at the individual, group, or APM Entity level. The APM Scoring Standard (reporting requirements and scoring approach for APM participants) will end beginning with the 2021 performance period.  CMS is also eliminating APM Entity level low-volume threshold determinations.  Instead, MIPS eligibility will be determined only at the individual or group level. 
MVPs Postponed
CMS will delay the adoption of the MIPS Value Pathway (MVP) framework until the 2022 performance period or later. The MVP framework is intended to align and connect measures and activities across the Quality, Cost, Promoting Interoperability, and Improvement Activities performance categories of MIPS for different specialties or conditions.
New Alternative Payment Model (APM) Performance Pathway
The APM Performance Pathway (APP) is created to streamline reporting for APMs and will begin for the 2021 performance year. This new pathway is designed to align with the MVP when it is implemented. Features of the APP include:
The Quality performance category will be weighted at 50% of the MIPS Final Score.
A fixed set of quality measures (APP Core Quality Measure Set):

#1 Diabetes: Hemoglobin A1c (HbA1c) Poor Control
#134 Preventive Care and Screening: Screening for Depression and Follow-up Plan
#236 Controlling High Blood Pressure
#321 CAHPS for MIPS Survey
Hospital-Wide, 30-day, All-Cause Unplanned Readmission (HWR)
Rate Risk Standardized, All-Cause Unplanned Admissions for Multiple Chronic Conditions for ACOs

The Cost performance category will be weighted at 0%.
The Improvement Activity (IA) performance category will be weighted at 20%.  The score will automatically be assigned based on the IA requirements of the MIPS APM in which the MIPS eligible clinician participates. All APM participants would earn an automatic score of 100% on the IA performance category for the 2021 performance period.
The Promoting Interoperability performance category will be weighted at 30%.
QCDRs, Qualified Registries, and Health IT Vendors could support data submission for the program.
How Will the Final Rule Impact Your Practice?
The most significant change will be meeting the higher performance threshold of 60 MIPS points to ensure you don't receive a penalty in 2023, so developing a strong reporting plan is imperative. You should also carefully review the list of Quality measures being removed to determine if they include measures you have historically reported. If so, you will need to identify other measures you can report for which you have eligible patients in 2021.  Additionally, you should develop a process to begin fully reporting your Quality measures next year if you have not done so in the past (reporting at least 70% of eligible patients for the entire year).  Fully reporting Quality will be necessary to reach the minimum 60 point threshold to avoid the 9% MIPS penalty.  MDinteractive offers flexible solutions to make the data collection process easier for you and your practice.
Another important change to keep in mind affects ACOs.  During the 2021 transition year they will be able to choose to actively report either the 10 measures under the CMS Web Interface or the 3 eCQM/MIPS CQM measures designated under the APP Measure set via a CMS Qualified Registry like MDinteractive.
Next Steps
CMS continues to support MIPS, while introducing improvements to the program for future years. It is important to become familiar with the changes and how they could impact you and your practice in the 2021 performance period. At the same time, you should make sure you have a solid reporting strategy for your 2020 MIPS reporting. We have published many resources on our website to help you with your reporting, but our MIPS specialists are also available to give you more personalized feedback on how to reach your reporting goals.
Want to stay informed of important updates to MIPS? Sign Up to receive news from MDinteractive about the MIPS program and how you can protect your future Medicare reimbursement.
2021 MIPS Proposed Rule MIPS Category Weights MVPs MIPS Reporting