Posted on April 24, 2019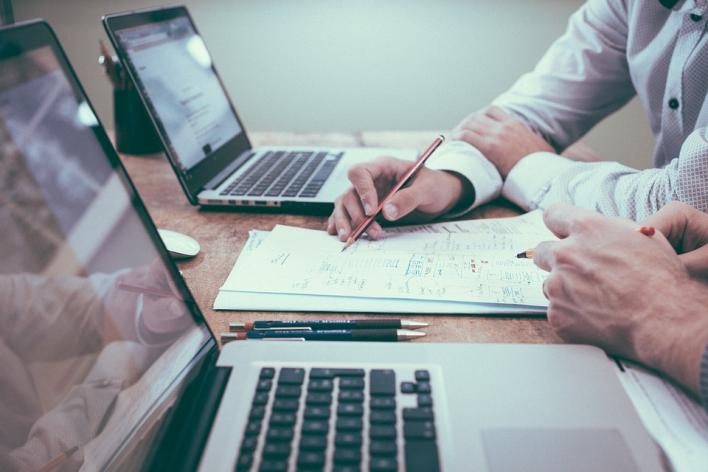 How Does Group Reporting Work?
You can report MIPS as a group if your practice has 2 or more providers billing under the same TIN throughout the entire performance period. When you report as a group, data is aggregated across the TIN. All clinicians under your TIN will report together and the practice will be assessed as a group across all MIPS categories (Quality, Promoting Interoperability, Improvement Activities and Cost). Each clinician in the group will receive the same MIPS score and payment adjustment based on the group's performance.
CMS continues to increase the MIPS reporting requirements each year, so in 2019 you will have to report more to satisfy the program requirements. This year, eligible clinicians and groups must achieve 30 MIPS points (up from 15 MIPS points in 2018) to avoid any penalty. Group reporting can make it easier to reach the higher threshold, in addition to providing many other advantages to your practice.
Group Reporting is Easier
When reporting MIPS as a group, your practice can monitor and report fewer measures, saving time and resources so clinicians can focus on patient care instead of paperwork. Consider how group reporting could positively impact a multi-specialty practice consisting of 10 MIPS eligible clinicians from several different specialties, including internal medicine, dermatology, hospitalists, and pathology.
MIPS Category
Individual Reporting
Group Reporting

6 Quality measures reported per provider (60 total measures reported - 6 measures x 10 providers).

6 Quality measures reported for the TIN (e.g., 2 dermatology measures, 2 pathology measures and 2 hospitalist measures).

The group does not have to choose measures that apply to all clinicians in the practice.

Each provider attests to PI.

The group attests to PI.

If at least 1 provider fulfills a measure, then the entire group has fulfilled that measure.

Clinicians in the group who are not using CEHRT would receive the same PI score as the group.

Each provider attests to IA.

The group attests to IA.

All providers receive credit for an IA if at least 1 clinician participates in the activity.

CMS Submission

10 separate CMS submissions for each NPI/TIN combination.

1 CMS submission for the TIN.
Efficiencies can be achieved for each of the MIPS categories when you report as a group:
Quality - Reporting as a group allows you to report just 6 Quality measures, regardless of how many providers practice under your TIN. If you are a multi-specialty practice, you can choose measures that apply to a subset of clinicians to narrow the patient population you must report.
Promoting Interoperability (PI) - All of the PI measure data in CEHRT is aggregated (numerator and denominator) across the TIN and reported for at least 90 days. As long as one provider in the group fulfills a measure, the entire group will be considered to have met the measure. Further, any clinicians in your practice who are not using CEHRT will still benefit from the group's PI score.
Improvement Activities (IA) - Attesting to this category is simplified since the entire practice will receive credit when just one clinician in your practice participates in an activity for at least 90 days.
Maximize Your MIPS Score
Your practice can report on your 6 best measures to maximize your group score. In our example of the multi-specialty practice, if the dermatologists performed poorly on the dermatology measures, the practice could report higher scoring measures performed by different specialists to improve the group's score.
Group reporting is also helpful for subspecialists who may not be able to find 6 Quality measures to report as individuals or can't meet the case minimum for some measures if reporting on their own. There is a better chance these providers will have sufficient data to report when the data is aggregated for the entire practice.
Financial Rewards
When reporting as a group, any positive payment adjustment or bonus is based on your group's performance and would be spread across the entire TIN, including clinicians who couldn't earn an incentive if they had reported as individuals (e.g., due to the low volume threshold). The maximum possible incentive for MIPS this year is estimated around 4.69%, so the potential incentive can be significant for an entire group. Let's do the math for a physical therapy practice of 25 providers, where only 5 providers are MIPS eligible:
| | | |
| --- | --- | --- |
|   | Individual Reporting (5 MIPS Eligible NPIs) | Group Reporting (all 25 NPIs in the TIN) |
| Medicare Part B Allowed Charges for Professional Services | $455,000.00 | $2,235,000.00 |
| Estimated Maximum Bonus (4.69%) | +$21,339.50 | +$104,821.50 |
| Estimated Registry Costs | -$1,745.00 | -$8,725.00 |
| Estimated Financial Reward | +19,594.50 | +$96,096.50 |

Even when you factor in the estimated costs to report with a registry like MDinteractive, the practice still comes out ahead. The maximum possible bonus for this practice would be over four times the amount when reporting as a group than it would have been if only reporting for its MIPS eligible clinicians.
Group Reporting Makes Sense
Reporting MIPS as a group has many advantages to consider, especially as the reporting requirements become more stringent each year and will impact your bottom line. It can save you time and resources by reducing your administrative burden, while allowing you to maximize your scoring and reimbursement potential for a positive outcome.
If you want to learn more about group reporting, check out our website here for additional details. And, our MIPS specialists are available to answer your questions so you can decide if group reporting makes sense for your practice.
2019 MIPS Reporting Group reporting MIPS Threshold MIPS Financial Rewards