This measures group is to be reported for patients aged 50 years and older with a specific patient encounter:
---
One of the following patient encounter codes: 
99201, 99202, 99203, 99204, 99205, 99212, 99213, 99214, 99215 
Some measures in the Preventive Care Measures Group apply only to a subset of these patients (eg, Urinary Incontinence Assessment applies only to female patients aged 65 years and older).
PQRS Group Measures:
#39. Screening for Osteoporosis for Women Aged 65 - 85 Years of Age
#48. Urinary Incontinence: Assessment of Presence or Absence of Urinary Incontinence in Women Aged 65 Years and Older
#110. Preventive Care and Screening: Influenza Immunization
#111. Pneumonia Vaccination Status for Older Adults
#112. Breast Cancer Screening
#113. Colorectal Cancer Screening
#128. Preventive Care and Screening: Body Mass Index (BMI) Screening and Follow-Up Plan
#134. Preventive Care and Screening: Screening for Clinical Depression and Follow-Up Plan
#226. Preventive Care and Screening: Tobacco Use: Screening and Cessation Intervention
#431. Preventive Care and Screening: Unhealthy Alcohol Use: Screening & Brief Counseling
 
Download PQRS Preventive Measures Group Form: 


Measure Group Description 

(from CMS)
Measure Group Flow 

(from CMS)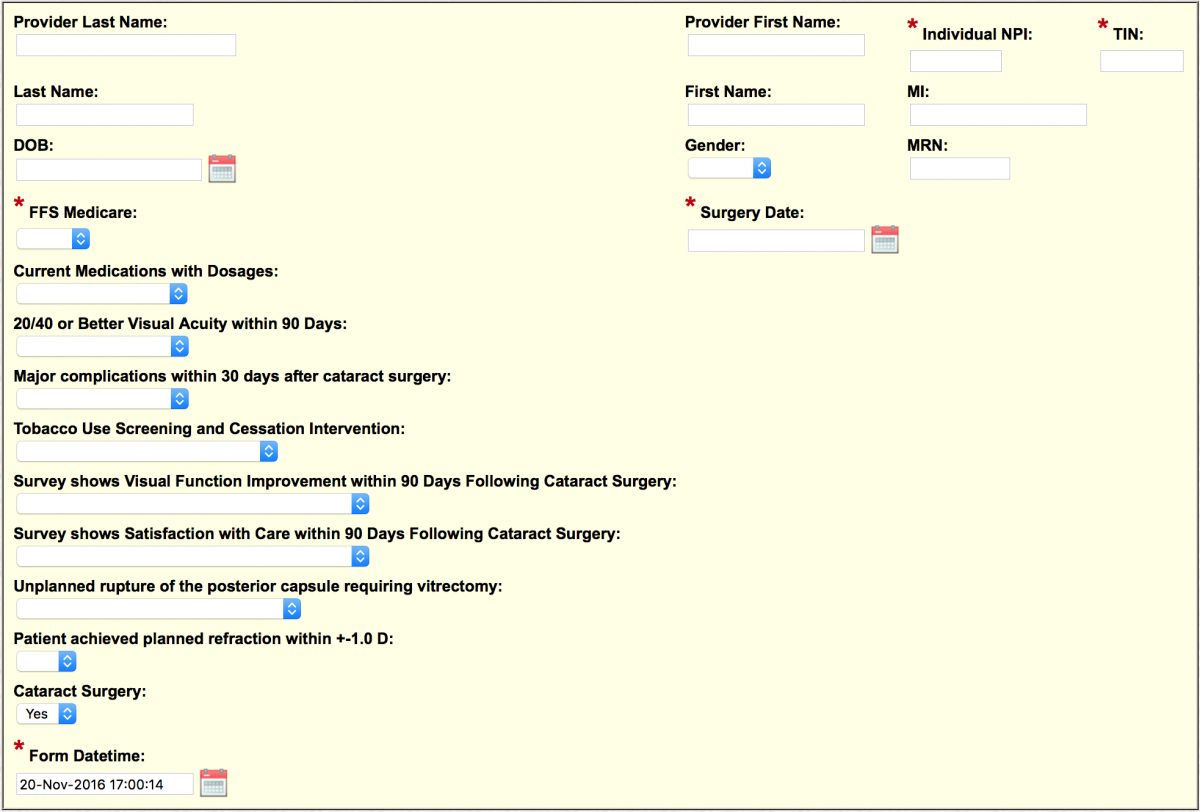 Register now with MDinteractive, report on all applicable measures described above for a minimum of  20 unique patients (11 of which must be Part B Fee-For-Service patients) and avoid the 4% penalty.
An answer of "Not Done" on all patients on one measure will result in a performance rate of 0% and the provider will get a PQRS penalty.
Each provider needs to sign a PQRS consent athttp://mdinteractive.com/webpen